Jiangxi's wonderland for migrant birds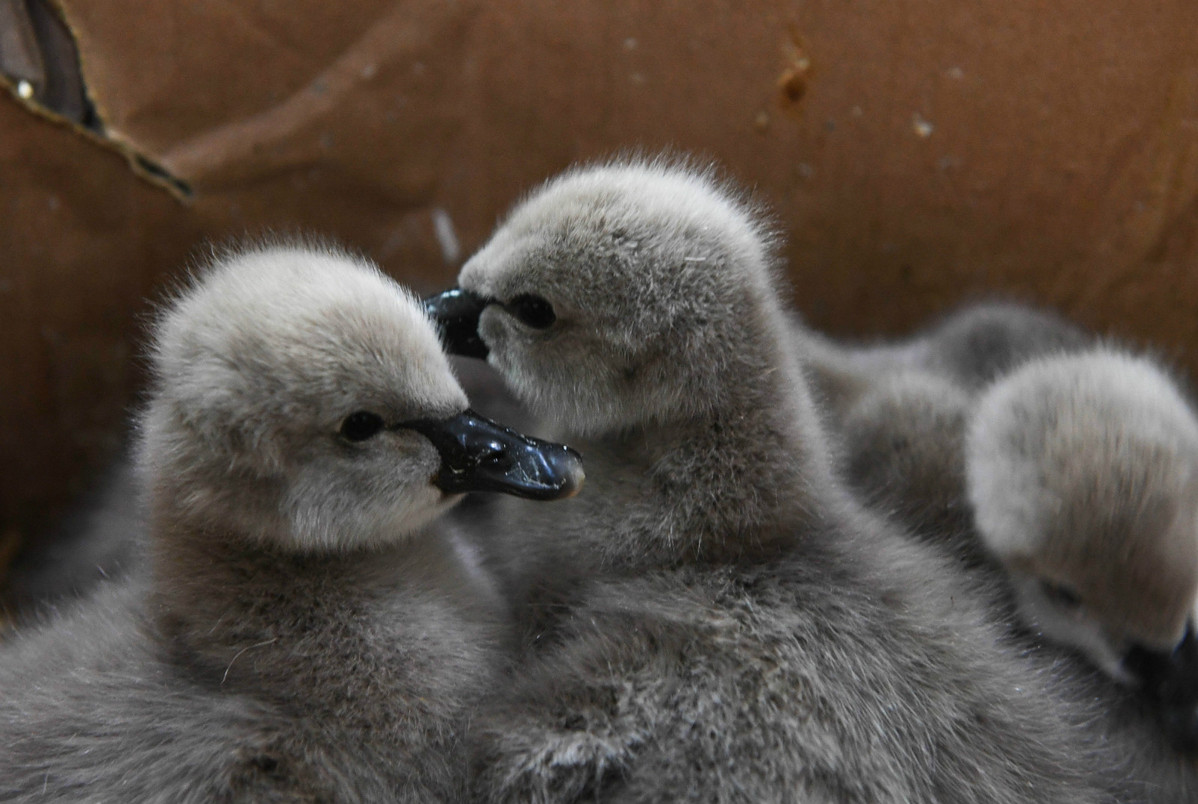 Through the cracks of an eggshell, Zou Jinlian could see a little cygnet, or a baby swan, shaking its head and bravely trying to get out.
As breeding season arrives, helping the newborns and their migrant parents settle in a new habitat in the city always makes Zou happy.
Working as director of the protection center for migrant birds at Aixihu Forest Wetland Park in Nanchang, capital of East China's Jiangxi province, the 31-year-old has taken care of migrant birds for nearly a decade.
Lying in the heart of Nanchang, the wetland park is a wonderland for migrant birds. Wild geese, egrets and swans came, stayed, and bred both naturally and artificially. "Mother swans laid eggs, and the babies cracked the shells. It is now the sixth generation," Zou said.
In 2010, Zou, who was then an accountant at a State-owned enterprise, quit her job and moved away from the hustle and bustle of city life, and worked as a wild animal rescuer at the Poyang Lake Wetland Park, a "paradise for migratory birds".
Jiangxi provides superior conditions for the birds' habitat and reproduction. A total of 570 bird species have been recorded, with some of them under the country's top protection for wildlife, including the oriental white stork.
However, days on the isolated island where she worked were quite boring. There was nothing but beautiful views.
"I worked from sunrise till sunset, never watched the television or surfed the internet," she said, joking about her primitive way of life.
She thought about quitting but did not give up. During her days at the Poyang park, Zou rescued hundreds of white cranes and swans.
In July 2014, she was invited to work at the Aixihu park to establish a protection center for migrant birds.
The park covers 80,000 square meters of water area with three islands and 60,000 sq m of woodland, which creates an ideal habitat for more than 1,000 migrant birds. It has become a wonderland not only for the birds, but also for a growing number of tourists. Children enjoy having close contact with the birds during weekend visits.
"Providing the kids with an experience close to nature will help them understand the importance of ecological conservation and to protect those migrant birds by habit," Zou said.
XINHUA