Cultivating lifelong learners pivotal at international school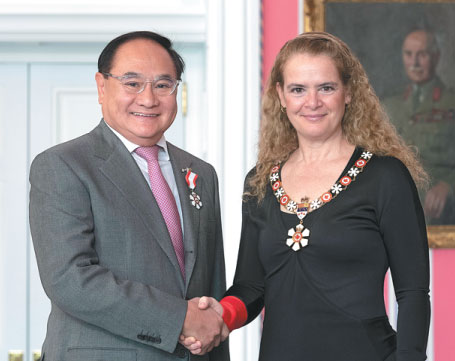 Committed to cultivating lifelong learners, the Canadian International School of Beijing, has brought superior education resources to its students.
Founded in Beijing in 2005, the school was built to serve the families of diplomats.
"With support from the Chinese and Canadian governments, we offer international education services that feature diverse cultures to students from Chinese and foreign diplomat families," said Francis Pang, chairman of CISB.
Commissioned with cultivating responsible global citizens, the school has built an inspiring, safe and culturally diverse environment that applies high standards in educating students.
CISB welcomes and encourages multilingual students and does all it can do to ensure they retain and develop their mother tongue, Pang said.
"In such an environment, we can teach children to seek common ground while respecting differences.
"We are not just operating a school in China, but also setting up a model of international education for local schools," he said.
According to Pang, a spoon-fed approach is a common teaching method in China, which leads to a lack of interaction between students and teachers. To solve the problem, CISB welcomes teachers from around China to exchange ideas with them on issues such as how to interact with students and to encourage the student-centered learning.
CISB has designed an International Baccalaureate program, which consists of various curriculum frameworks for students of different ages, according to Pang.
The school has introduced the IB Primary Years Program, or IB PYP, with a curriculum from New Brunswick in Canada, to bring an international educational experience to children from preschool through grade 5.
The IB PYP is intended to stoke students' curiosity and encourage them to inquire, both in class and in society, Pang said.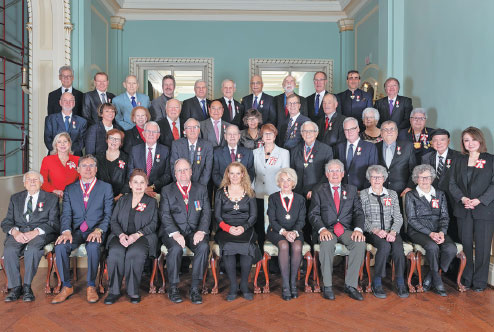 "Education should not just focus on scores but also emphasize on promoting children's critical and open-minded thinking, innovation, creativity and global-mindedness," Pang said.
For junior high school students aged 11 to 16, CISB offers them curriculum of eight subject groups, known as the IB Middle Years Program.
According to Pang, the IB Middle Years Program is intended for students from grade 6 to 10. It has an academic challenges framework that encourages students to understand connections between subjects and the real world, while becoming critical and reflective thinkers.
"We also provide students with opportunities to visit schools and communities in Canada, and to live with local families to promote cultural understanding," Pang said.
CISB offers some 60 subjects for senior high school students to choose from. Its graduates consistently obtain above-average results on their IB exams and go on to study in some of the best universities in the world, according to Pang.
CISB's graduates are enrolled in more than 100 universities and colleges including those in China's Macao and Hong Kong, and other countries such as Canada, the United States, the United Kingdom, South Korea and Australia.
Pang, with more than a decade of experience in education, is also the chairman of the board of the Shenzhen (Nanshan) Concord College of Sino-Canada in Guangdong province. The joint-venture senior high school between China and Canada opened in 2002.
The younger generations in China are different, Pang said, adding that young people know more about themselves and require better education.
"Young people should not only achieve success in the academic sector, but also in other fields including skills, critical thinking and basic learning."
The Chinese educational system has been upgraded and modified, Pang said, adding that China now has the ability to provide premium educational resources to the world.
"It is a golden time that everything in China is developing.
"We have a lot of Canadian talent engaged in the country and we also bring back a lot of information to Canada," he added.
Pang also provided support to establish a Confucius Institute in New Brunswick.
"We have introduced Confucius to Canada and regard it as an important part of the basic education," Pang said.
In March, Pang was given the Order of Canada medal, one of the highest honors for merit in the country, to reward his efforts in building a cultural bridge between the two nations.
"With the development of the world, people-to-people exchange is important in promoting mutual understanding and the education is certainly part of it," he said.