China trounce Poland 3-0 in women's volleyball nations league
Share - WeChat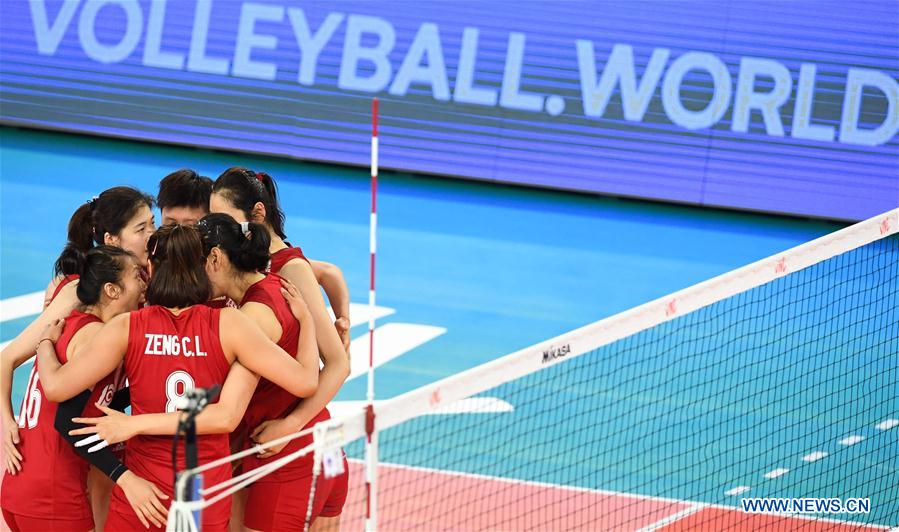 JIANGMEN, South China - China recorded eighth consecutive victory in FIVB Women's Volleyball Nations League 2019 by sweeping Poland in straight sets here on Tuesday.
Zhu Ting scored a team-high 13 points and Hu Mingyuan had 11 points for China. Smarzek Malwina scored 17 points but none of her teammates could score a double digit.
China started the game with a 8-3 spurt and cruised to win the first set 25-12. The home team kept their pace to lead 16-11 into the technical timeout and bagged the second set 25-18. China had five match points when they led 24-19 and converted the fourth to win the third set 25-22.
Turkey beat USA 3-0 in an earlier match. Poland will play USA and China will take on Turkey on Wednesday.