First Ebola case confirmed in Uganda, prompting rapid response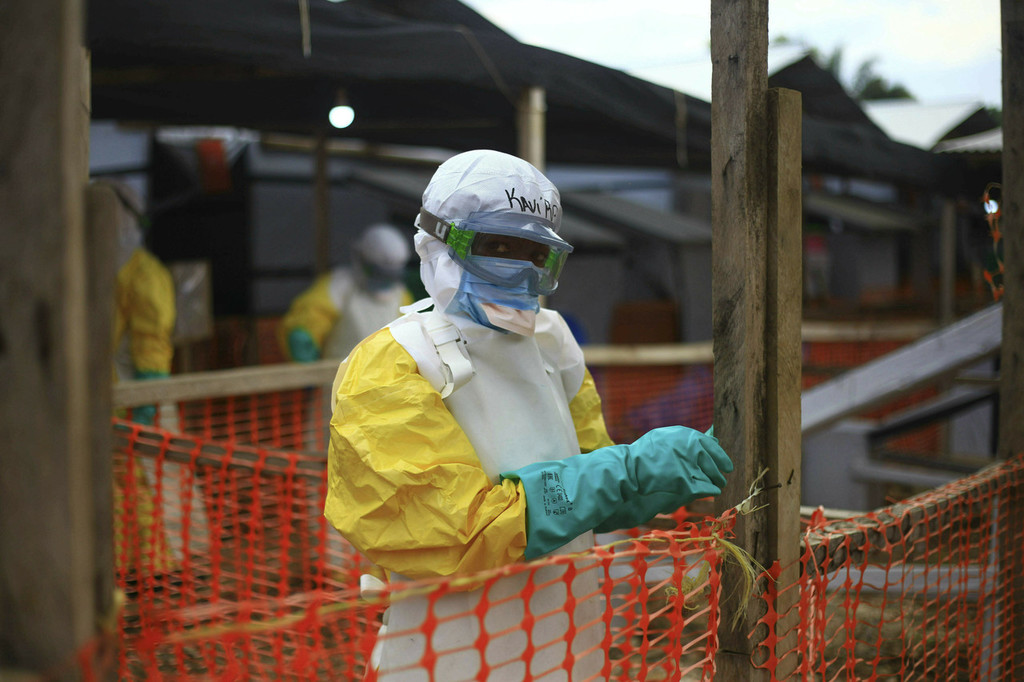 KAMPALA - Uganda announced Tuesday night that Ebola had broken out in the western district of Kasese with the index case being a five-year-old boy back from his recent visit to the neighboring the Democratic Republic of the Congo (DRC).
Jane Ruth Aceng, Ugandan health minister, told reporters that a rapid response team comprising members from the ministry of health, World Health Organization (WHO) and the Center for Disease Control is in Kasese to beef up efforts by medical teams already in the area.
Aceng said the team will continue with various activities including contact tracing and case management.
According to the ministry of health, the boy returned to Uganda on June 10 with his mother who had gone to the DRC to nurse her father who had succumbed to Ebola.
When the child sought medical care, he was transferred to Uganda's Bwera Ebola Treatment Unit for management.
"The child is under care and receiving supportive treatment at Bwera Ebola Treatment Unit, and contacts are being monitored," WHO said in a separate statement issued in the capital, Kampala.
Aceng said starting June 14, the contacts to the index case and other non-vaccinated frontline health workers would be vaccinated against the disease.
"The ministry would like to assure the public that the vaccine that will be given is very safe and effective. Contacts and frontline workers should willingly take the vaccine for their own and family protection," she said.
She said the country's preparedness has been switched to a response mode, urging the public to cooperate with officials to prevent further spread of Ebola to other parts of the country.
"With the experience and expertise available in the country and the over 10 months of preparedness, the disease will be contained," Aceng said. "We appeal to the public to remain calm and report any suspected cases to the nearest health facility."
According to WHO, Uganda has previous experience in managing Ebola outbreaks. Ebola and Marburg virus last broke out in the east African country in 2012. Ebola left over 20 people dead while Marburg killed at least nine people.
"In preparation for a possible imported case during the current outbreak in DRC, Uganda has vaccinated nearly 4,700 health workers in 165 health facilities; disease monitoring has been intensified; and health workers trained on recognizing symptoms of the disease. Ebola Treatment Units are in place," the global health body said in a statement issued shortly after the Uganda outbreak was announced.
The country has been on high alert since the deadly disease broke out in eastern DRC.
Ebola is a highly infectious disease spread through body contact with an infected person. It presents symptoms including high fever, bleeding, diarrhea and red eyes, among others, according to the WHO.
Mortality rates of Ebola fever, according to the health body are extremely high, with the human case fatality rate ranging from 50 percent to 89 percent, depending on viral subtype.