Stone piles draw sightseers to Inner Mongolia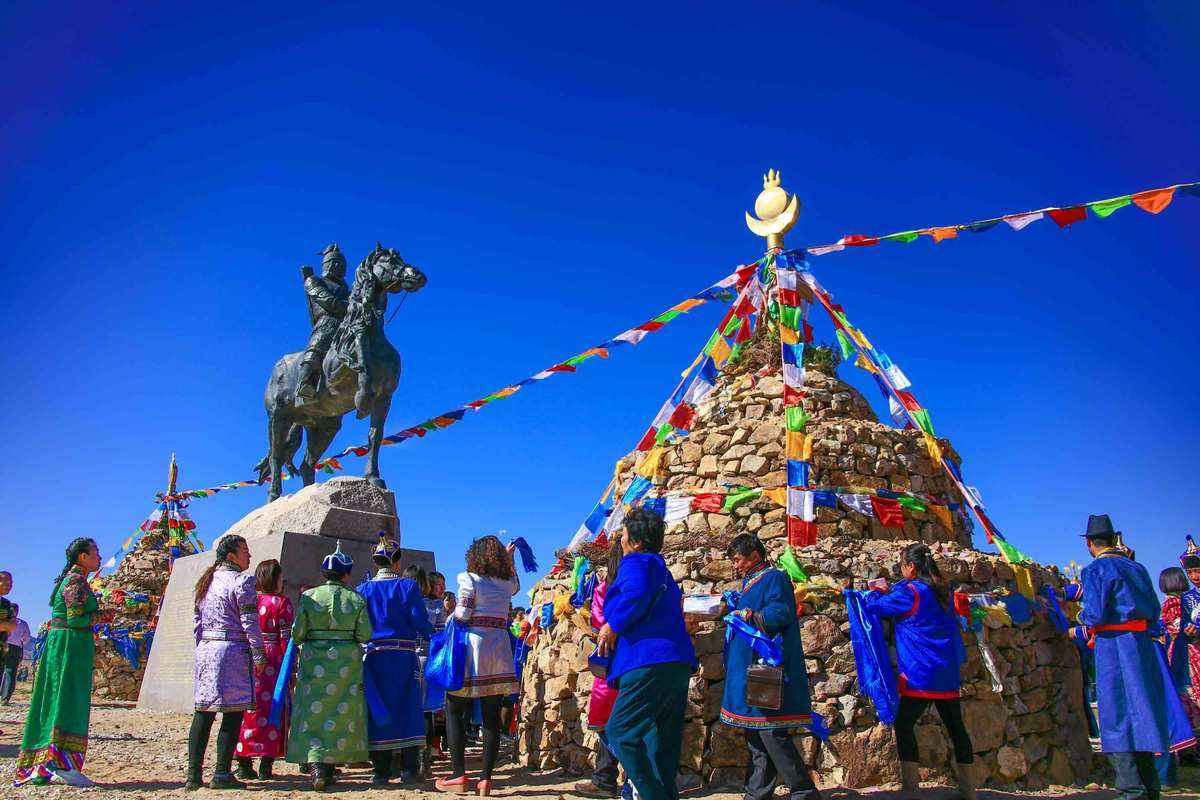 Visitors to North China's Inner Mongolia autonomous region may be attracted by piles of stones on the vast plains.

Known as aobao, such piles of stones are buried with a Buddha statue or metal weapon inside, decorated with colorful ribbons, and widely worshipped in the region.

They functioned as landmarks and boundary monuments for the local herdsmen in ancient times and have been listed as part of the national intangible cultural heritage.

For those interested in experiencing the unique culture, one of the best choices is a visit to the Urad Aobao Culture Expo Park in Urad Rear Banner of the region's Bayannur city.