Stress relief a smash at shop in Shaanxi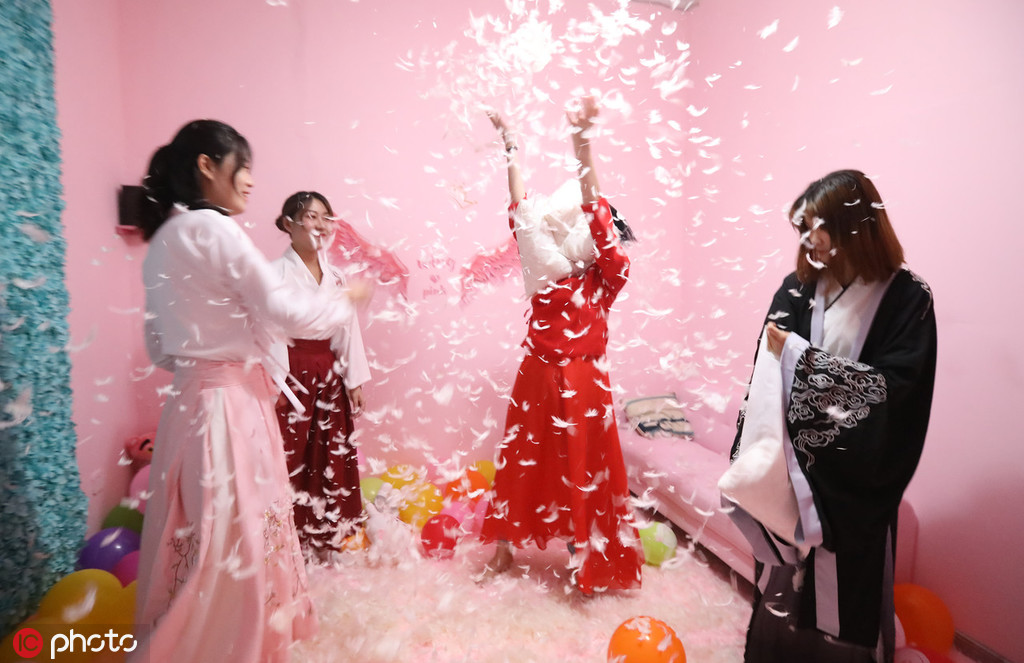 Three men from the post-1990 generation have opened a shop to help people vent their stress by destroying things such as bottles in Xi'an, Northwest China's Shaanxi province.
People wearing protective gear can also use bats to vent their frustration by destroying telephones, computer screens, televisions and mannequins at higher prices. Since the shop opened in June, bottles are smashed the most.
The anger room aims to help people deal with the pressures of living in order to work and live better, said 23-year-old founder Wang Xin.
The shop also provides a special anger room for women, where people can have a pillow fight or step on and pop balloons to relieve pressure.