Dutch seedsman Simon Groot wins quarter-million dollar World Food Prize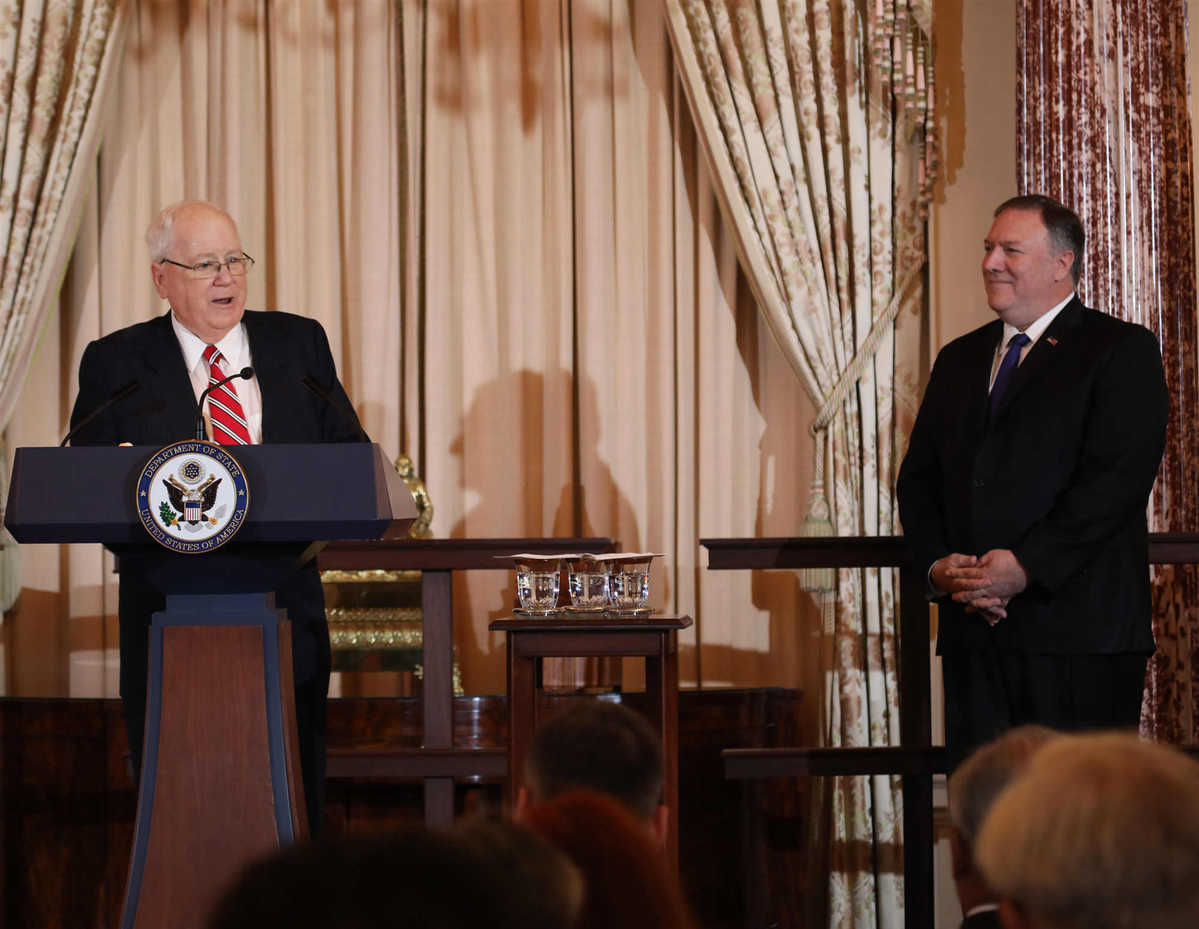 The World Food Prize Foundation on Monday named Simon N. Groot of the Netherlands as the 2019 World Food Prize Laureate, honoring his transformative role in empowering millions of small farmers in more than 60 countries to earn greater incomes through increased vegetable production.
The $250,000 prize marks the "unparalleled achievement" of the founder and leader of East-West Seed Co. in benefitting hundreds of millions of consumers with greater access to nutritious vegetables for healthy diets, the foundation said in a statement.
"Like Dr. Norman Borlaug before him, Simon N. Groot has dedicated his life to improving the livelihoods of millions around the world," Kenneth Quinn, President of the World Food Prize Foundation, said at a ceremony in Washington on Monday.
The world Food Prize, often referred to as the Nobel Prize in food and agriculture, was created in 1986 by Norman E. Borlaug, winner of the 1970 Nobel Peace Prize.
China's He Kang, minister of agriculture in late 1980s, and Yuan Longping, the "father of hybrid rice", were among the 49 outstanding individuals recognized ever since for their contributions in improving the quality, quantity, and availability of food in the world.
Groot launched the East-West Seed in 1982 in the Philippines , and his initiative over the past four decades has developed a dynamic, small farmer-centric tropical vegetable seed industry, starting in Southeast Asia and spreading through Asia, Africa and Latin America.
Today, East-West Seed serves over 20 million small farmers in more than 60 tropical countries, according to a press release from the prize foundation.
"Groot in effect developed a stunningly impactful global network of seed producers who are transforming the lives of 20 million farmers every year," Quinn said. "For this extraordinary accomplishment, he truly deserves to be named the 2019 World Food Prize Laureate."
Groot has led the transition of millions of subsistence farmers, many of them women, to horticulture entrepreneurs, thereby greatly enhancing their livelihoods and income.
"The awarding of the World Food Prize to a vegetable seedsman is reason for excitement and gratitude, but the ultimate recognition is for the millions of smallholder farmers that stepped up farming from a way of living to building a business," Groot said, according to the press release of the World Food Prize Foundation.
Groot will receive the World Food Prize at a ceremony that will be held in the Des Moines, Iowa, on October 17.