Holiday numbers up as travelers generate 39b yuan in revenue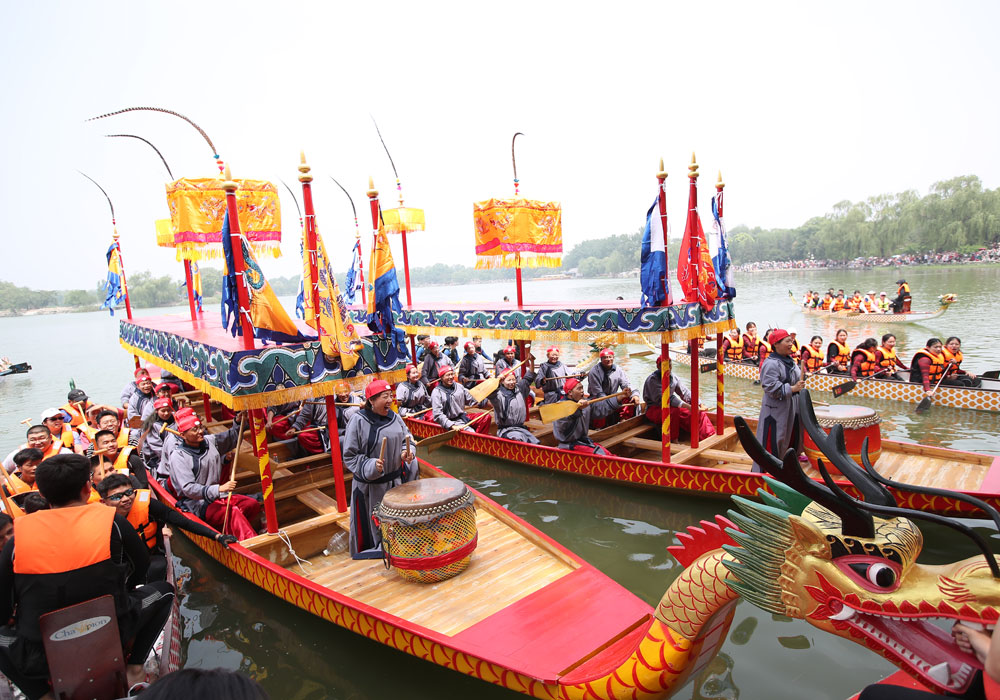 Ninety-six million domestic visits were made by travelers during the Dragon Boat Festival holiday, up 7.7 percent compared to last year, according to the Ministry of Culture and Tourism. Revenue generated increased by 8.6 percent, reaching over 39 billion yuan ($5.6 billion) over the weekend.
Destinations with cooler weather and attractions with water-related entertainment were the hottest choices by travelers to avoid sunstroke during the holiday.
According to the ministry, about 37 percent of travelers chose destinations with cooler weather to beat the heat. These included some coastal areas and mountainous areas. Also, 15 events in celebration of Cultural and Natural Heritages Day, which fell on Saturday, were held in cities like Beijing, Tianjin and Guangzhou in South China's Guangdong province, to present a variety of activities for the holiday. For example, free admission to Beijing's Summer Palace was offered to travelers.
Traditional activities, such as dragon boat racing and eating zongzi, pyramidal-shaped holiday treats made of glutinous rice and other ingredients, are popular among travelers during the three-day break.