China, Russia chart closer ties, stability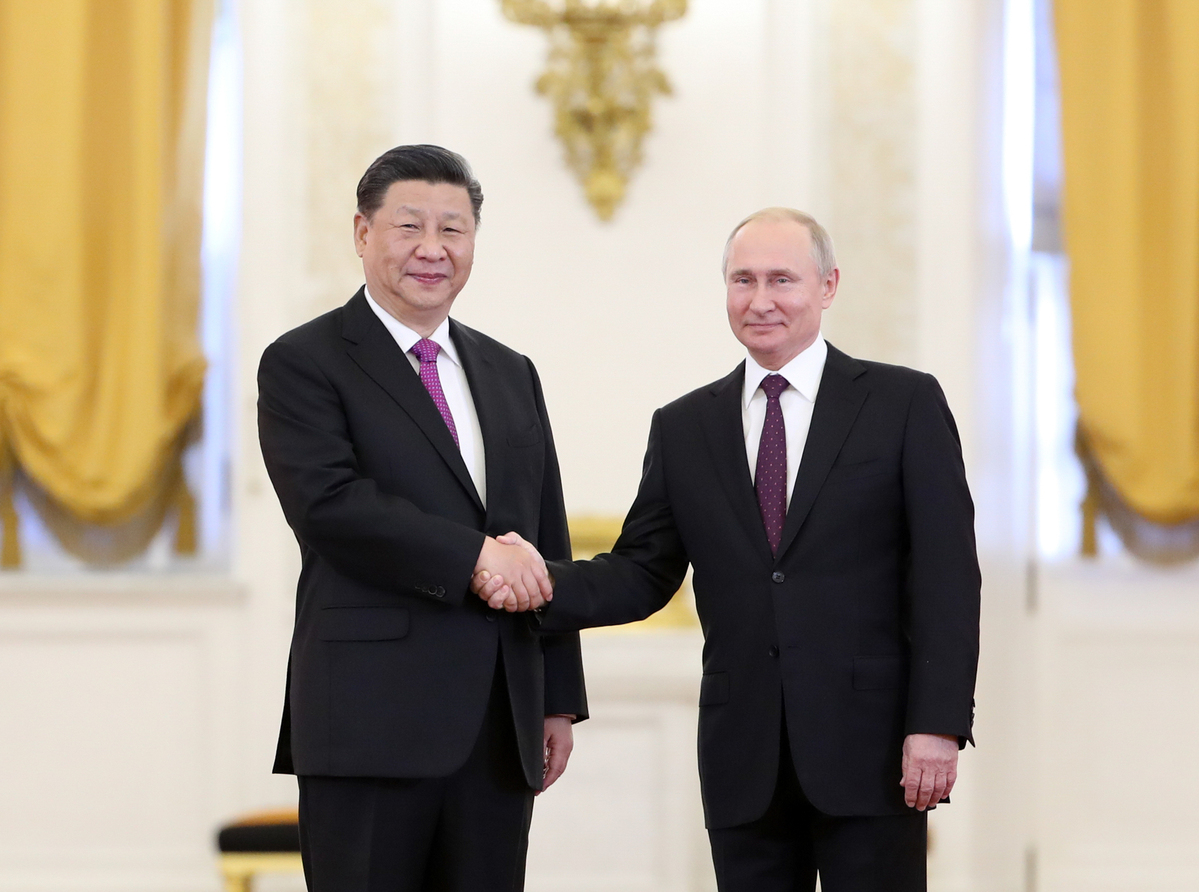 There is no end to the development of China-Russia relations, Xi said, adding that China would like to make joint efforts with Russia to bring more benefits to the people of both nations.
Noting that this is his first state visit to Russia since he was reelected president last year, Xi said that the two leaders have maintained close contact in recent years.
This year marks the 70th anniversary of the establishment of diplomatic relations, and the bilateral relationship is at its best in history, Xi said.