Chinese traditional culture a treasury for developing thriving e-sports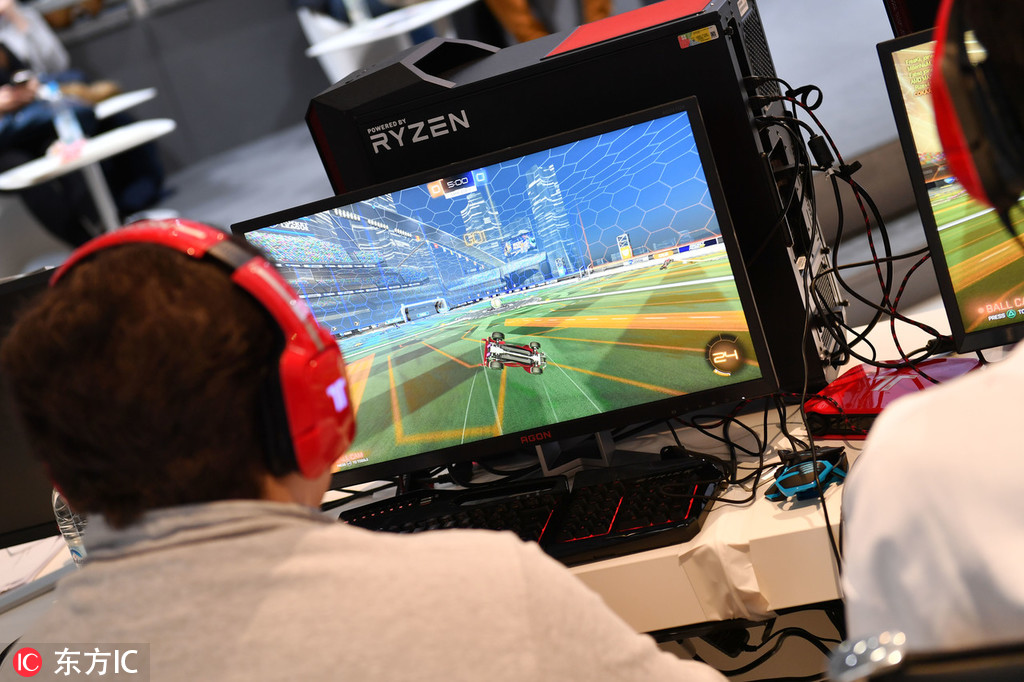 Online games have turned into a new frontier and an important area for displaying and spreading Chinese traditional culture, said experts in a May 27 public class on traditional culture at a stop in Beijing during the 2019 Cross-Straits E-sports Culture Festival.
"It usually requires abundant materials to develop new online games, for which traditional culture with its long history is a treasure," said Gao Dongxu, a senior analyst of Entbrains, a Beijing digital entertainment consulting firm.
China has seen rapid growth of online video games at home, which have risen by 5.3 percent year-on-year, making about 215 billion yuan in 2018, not including earnings from live streaming and overseas agencies, according to a report issued by the China Game Industry Annual Conference late last year. The State Administration of Press, Publication, Radio, Film and Television oversees the industry with strict supervision by the government to prevent potentially damaging effects on adolescents.
Last year, China won the first championship in the history of e-sports at the 2018 Asian Games in Jakarta, after being introduced as an event for the first time.
"Online games are exerting an increasing influence on China's mainstream society," said Sun Jiashan, a researcher with the Chinese National Academy of Arts, although a number of Chinese parents are afraid that their children will become addicted to playing video games be poisoned by violent content.
E-sports with traditional factors would be competitive, as Chinese young people who are major game players have shown great enthusiasm for traditional culture in recent years, Sun added.
Some Chinese gaming designers have successfully integrated traditional culture and online games.
For instance, Happy Fish, which enables game players to raise fish online, has painted some fish bodies with facial makeup from Beijing Opera. Zhuxianshouyou, in which users role-play to jointly wipe out evil in the fairy tale, has set up a scene in the game based on the Confucius Temple in Nanjing, the capital of East China's Jiangsu province. Honor of Kings, a Tencent mobile game, has collaborated with the Dunhuang Research Academy to create the theme tune and introduce a group of flying goddesses based on Yang Yuhuan, one of the Four Beauties of ancient China, who has a role in the game.
"Online games can be a new tool to convey the spirit of traditional culture at home and abroad," said Sun Jing, a researcher on online games.
The three-month festival, which opened April 17 in Shanghai, is being held for e-sports fans in four cities across the Taiwan Straits, including Shanghai, Beijing, Taipei and Kaohsiung.
Most Viewed in 24 Hours
China Views