Xi: Party's mission is making better life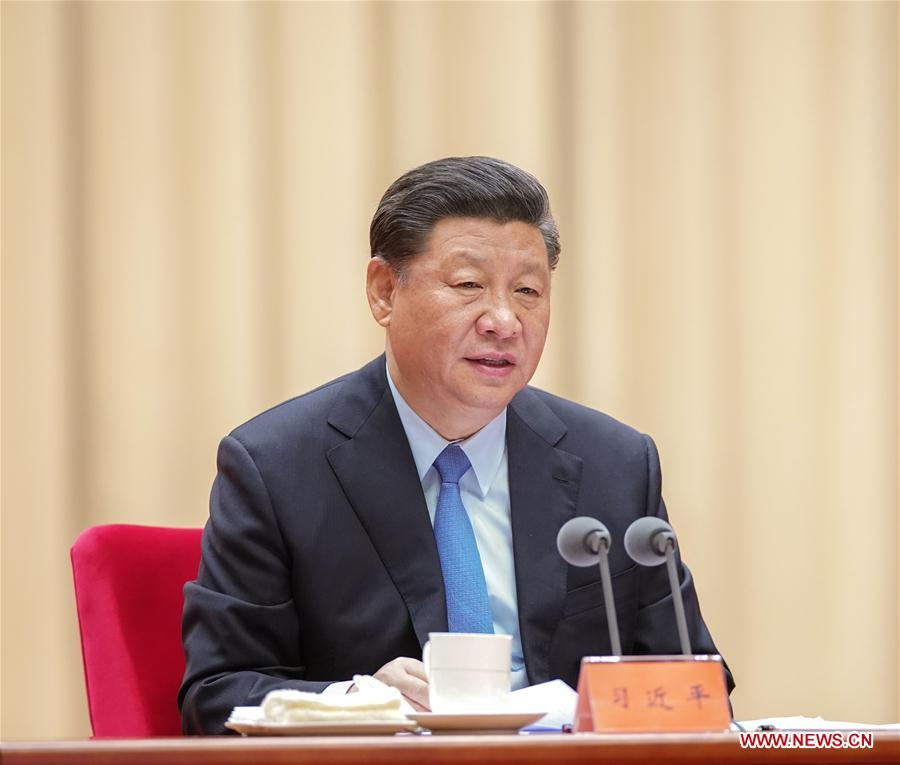 President Xi Jinping urged members of the Communist Party of China on Friday to stay true to the Party's founding mission to meet people's aspirations to live a better life and realize national rejuvenation.
Xi, who is general secretary of the CPC Central Committee, made the remarks at a conference on an educational campaign themed "Remaining true to the Party's original aspirations and keeping its mission firmly in mind".
The fundamental task of the campaign is to study and implement the Thought on Socialism with Chinese Characteristics for a New Era, to forge individual traits of loyalty, integrity and a keen sense of responsibility and to unite the Chinese people of all ethnic groups and lead them to strive together for the realization of the great dream, Xi said.
The original aspiration and mission of the CPC was to help the Chinese people achieve happiness and to rejuvenate the Chinese nation, Xi said, adding that the top-down campaign for all Party members aims to eliminate problems that affect the Party's purity and make it even stronger and more forceful.
Xi urged all Party members and leading officials to take real action to resolve the problems that concern the people most and matter to their immediate interests, and to enhance people's trust and confidence in the Party so as to consolidate the foundation of the Party's longs-term governance.
All Party members must keep in mind that the aspiration of helping people live a better life must always be the focus of their efforts, Xi said, adding that members must be proactive in assuming their responsibilities and addressing risks and challenges.
He warned Party members and leading officials against practicing bureaucratism and formalism for its own sake, and ordered them to make every effort to solve prominent problems to give people a stronger sense of fulfillment, happiness and security.
Xi underlined the importance of theoretical studies for Party members and leading officials, saying it helps them build capacity for practical work and improves their awareness of the need to follow the policies and decisions of the CPC Central Committee and to implement them earnestly.
Party members and leading officials must take the lead to keep themselves clean and resolutely guard against corruption, Xi said.
He urged Party organizations and government departments at various levels to identify the prominent problems that need to be addressed and rectify them with targeted measures. Severe punishments must be given to those found to have violated the law or Party disciplinary rules, he added.
The education campaign should be seen as part of the big picture of the nation's central task of reform, development and stability, and the focus should be on resolving practical problems, Xi said.