Heck of a coincidence that Huawei deliveries 'misrouted' by FedEx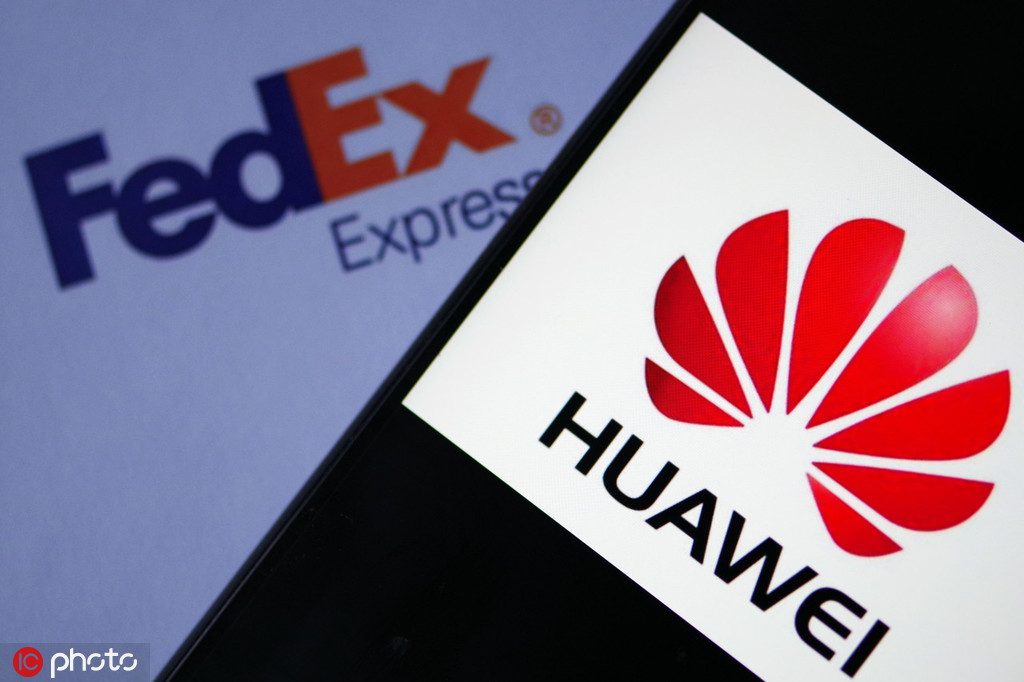 Having first denied packages sent to Huawei offices in Asia ended up in the US, FedEx apologized for the "misrouting" of the parcels five days later, claiming no external parties were involved.
A statement which one has to take with a pinch of salt since, as FedEx said, the error is not the norm for the millions of packages it handles each day and "this instance is not indicative of the exceptional service our 450,000 team members provide on a daily basis around the world".
It is a remarkable coincidence indeed that four Huawei parcels should be misrouted to the same destination, apparently FedEx's headquarters in Memphis, at a time when the US administration is exhausting all means possible, including the political abduction of its chief financial officer, to suppress China's 5G leader.
At the very least, the US express delivery company is obliged to explain how four parcels ended up in the US and what happened to them there.
FedEx's apology is far from sufficient to resolve the trust crisis, and Huawei is right to review its ties with FedEx, lest all its deliveries take a detour to see the home of Elvis.
Other customers, particularly those foreign companies blacklisted by the US administration, should also draw lessons from the incident.
Before the US package delivery company explains its possible connection with the US administration, it is natural that people should question whether FedEx, and other US delivery companies, are at the beck and call of the US administration. If so, the privacy and security of its customers' mail is out of the question, considering the US fixation on snooping.
Most Viewed in 24 Hours
China Views