My Chinese company, my dream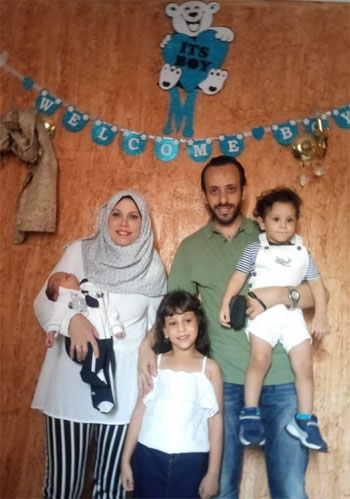 It is my honor to work with China State Construction Engineering Corporation (Egypt), because it is one of the largest international companies carrying out major projects in the world. With the help of my Chinese colleagues and their confidence in me, I overcame the cultural differences between Egypt and China and understood the work ethos of China.
The work is an opportunity for us to learn advanced technology and experience from the world's largest construction company, so as to take Egypt to a whole new level. In the future, Egypt will also have its own central business district, which will help our country attract investment and promote the realization of the Red Sea economic belt and national rejuvenation plan.
The idea is attractive and I am optimistic that Egypt would like to develop together with China. China surprised the world by rapidly becoming an economic powerhouse. And we hope to learn from China's excellent experience and practices. I also hope the two countries can carry out broader and deeper cooperation.
It is great for Egypt to have a company of this size in the Egyptian market as the Egyptian economy opens up and strengthens relations between the two countries.
Over the past one year, I have witnessed the launch of the New Administrative Capital of Egypt CBD Project from its inception to the official commencement date and the magnificence of implementation of piling work and raft foundation work in an area spread across 500,000 square meters. I have also witnessed the contract signing of Phase II of CBD project and the Suez Petrochemical Plant project, and bidding of MBZ Mall project, Phosphate Plant project, etc. I have felt the strong pace of CSCEC in Egypt. I am quite proud of the rapid development of this Chinese company I joined.
For me, the biggest draw is the equality and mutual assistance and family atmosphere of the CSCEC (Egypt) team. Moreover, I would not have gained the knowledge that I gained in any other company. I hope that CSCEC will develop and grow bigger and stronger in Egypt, so that I can remain part of this family. The unique corporate culture of CSCEC has been the most exciting learning experience for me.
Ahmed Mustafa Ali is a staff member of China State Construction Engineering Corporation (Egypt).
The opinions expressed here are those of the writer and do not necessarily represent the views of China Daily and China Daily website.
Most Viewed in 24 Hours
China Views