Tech helps ensure smooth gaokao
Share - WeChat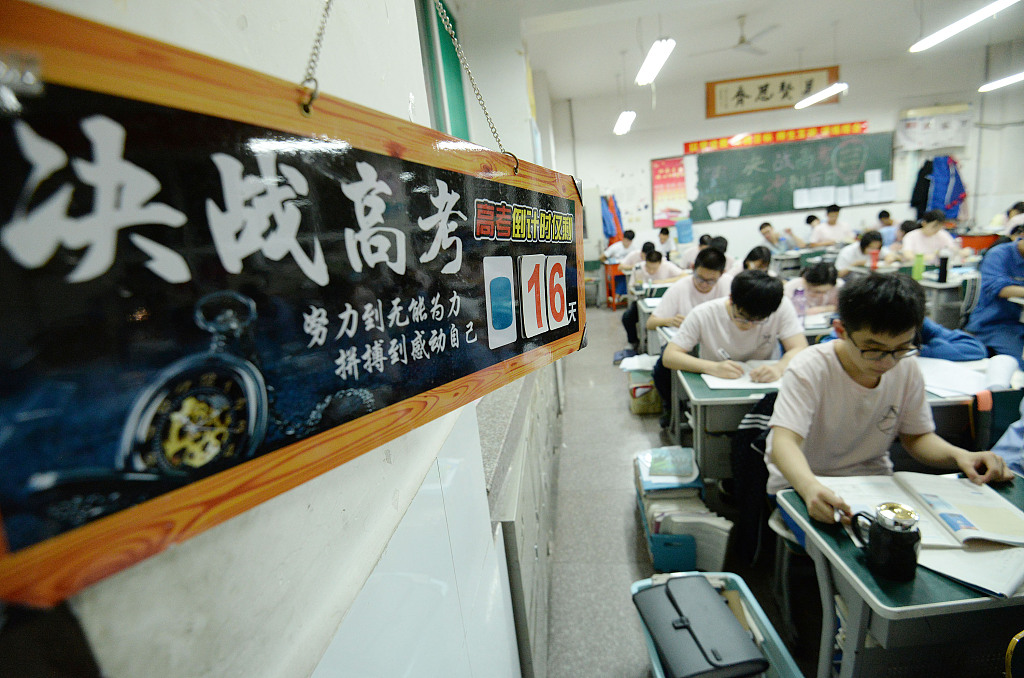 Haidian district in Beijing has built a smart secure room for storing examination papers and will use it in this year's gaokao, China's national college entrance exam, which will take place in about one week, Beijing Youth Daily reported.
A first in the capital, the smart secure room uses face recognition system to verify the identity of anyone entering the room. The whole process, from entering the hall of the building where the secure room is located, fetching gaokao exam papers, to leaving the building, will be traceable.
Haidian district has further improved its tracking management system of exam papers, said an official from the district's education commission. The system, used to only track the transportation of exam papers, now has added a 360-degree video surveillance feature. It enables real-time remote monitoring of transport vehicles of exam papers and the exam paper boxes aboard.
The system can also pinpoint the real-time location of the vehicles, broadcast time of arrival, issue warnings of emergency and handle the matter in a timely manner, said the official.
More than 10 million high school seniors in China will sit the gaokao this year. Haidian has 12,565 gaokao takers, the most among all districts in Beijing.