Election leaves European parliament stirred but not shaken
Populists make gains but far-right resurgence fails to materialize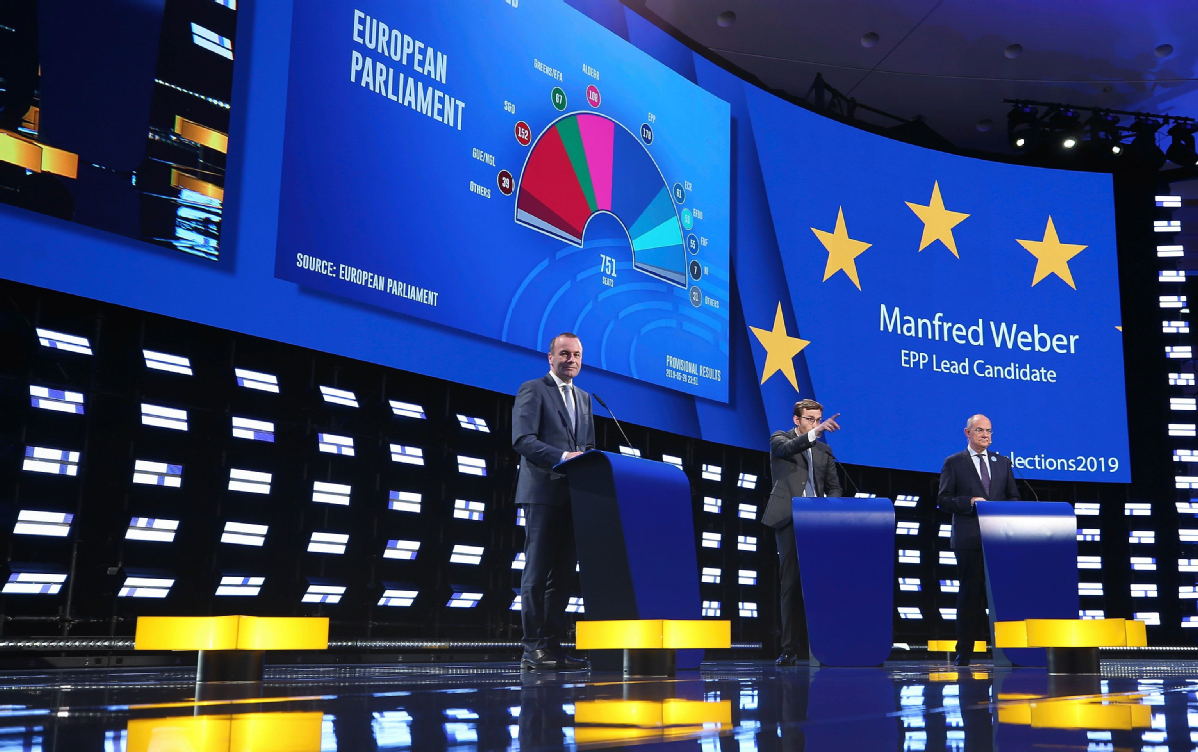 Elections to the European Parliament give voters in the 28 European Union states, or at least the one-in-two who bother to turn out, a twice a decade opportunity to punish national politicians for their failings.
The results tend to reflect a judgment on domestic agendas and politicians as much as on the performance of the EU's only directly-elected assembly.
With the rise of populist and eurosceptic parties at a national level, the phenomenon was particularly marked this year, with the traditionally dominant center parties losing their grip on the 751-member chamber.
The vote tally announced after polls closed on May 26 confirmed the political volatility in much of Europe by boosting previously fringe or single-issue parties.
Country-by-country trends said more about domestic politics than they did about the direction of pan-European politics.
The"punishment"factor was apparent nowhere more than in Greece, where the ruling Syriza Party did so badly against the Conservative opposition that Prime Minister Alexis Tsipras felt obliged to call a snap general election.
Europe-wide, results defied predictions that the principal beneficiaries would be far-right nationalists that have come to the fore in domestic polls in much of the continent. Right-wing populists did well, but across the continent, their performance was patchy.
In France, Marine Le Pen's right-wing National Rally narrowly beat President Emmanuel Macron's Renaissance Party and, in Germany, the nationalist AfD won three seats.
But the same national results showed a surge for the pro-EU Greens and Liberals. A new European centrist group within the Parliament that includes Macron's party added an impressive 32 seats.
And, while in Italy Matteo Salvini's far-right League topped the results with a third of the votes, in the Netherlands the far right was trounced. Geert Wilders'anti-European, and anti-immigration PVV went from four seats to zero.
Meanwhile, in Spain the ruling pro-EU Socialists pushed up their vote share and, although the far-right Vox entered the European Parliament for the first time, it secured just three seats.
One of the most dramatic outcomes was in the UK, where Nigel Farage's Brexit Party topped the polls less than two months after its creation. Farage mopped up the votes from his former party the United Kingdom Independence Party, and added those of voters unhappy that the country has not yet left the EU three years after the Brexit referendum.
However, in a vote that saw support for the main Conservative and Labour parties collapse, a surge by the Liberals and the Greens, both committed to staying in the EU via a new referendum, matched the rise of Farage's nationalists.