Rare earths should be given their strategic due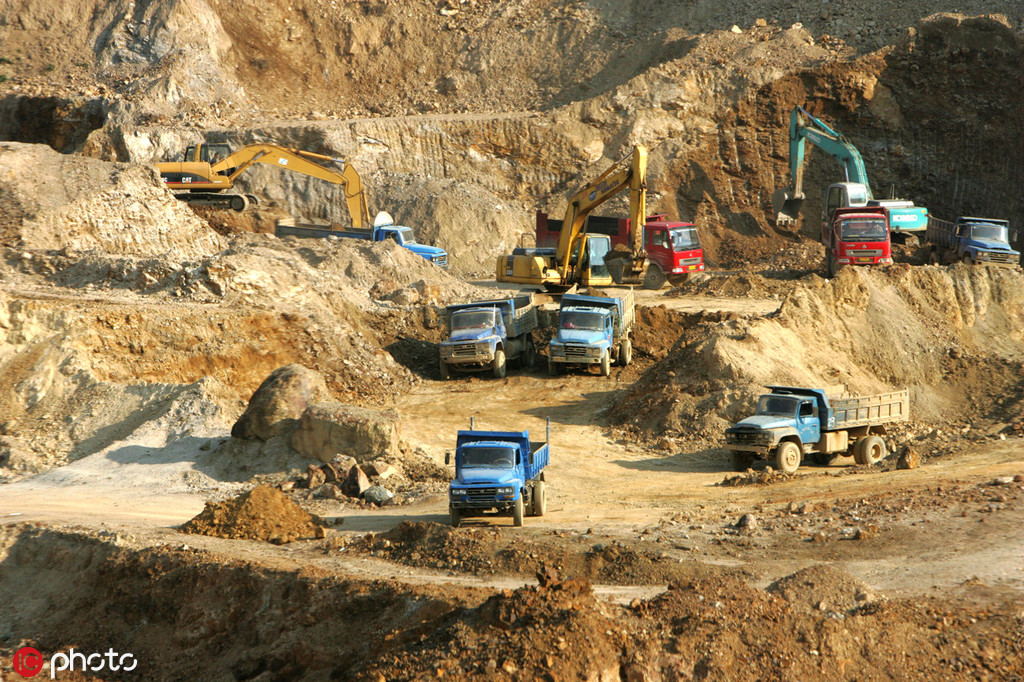 Rare earths are regarded as strategic resources, which can be used both for military and civilian purposes. China has the largest reserves and is the biggest producer of rare earths, especially heavy rare earth elements, and mineral resources such as molybdenum, tungsten, antimony and magnesium.
Rare earths are a group of hard-to-pronounce elements that end up in everything from consumer electronics, electric vehicles, solar panels, smartphones and ear buds to lasers, military equipment, advanced weapon sensors, and stealth and jamming technologies.
To fully understand why rare earths and some mineral resources have acquired added importance today, we have to travel back to the Cold War days. During the Cold War, the Western countries led by the United States signed a coordinating convention to ban or restrict the export of advanced technologies and equipment, and certain materials that could be used both for military and civilian purposes to the Soviet Union and its allies, with China also being on the sanctions list.
After China launched reform and opening-up, the US lifted the sanctions. But after the end of the Cold War, the Wassenaar Arrangement, which was dominated by the US, put China back on the sanctions list. As a result, more than 2,000 US commodities are still not exported to China.
But now that China is the second-largest economy and its share in international trade has increased considerably, it is necessary for China to set up export control and economic sanctions systems for certain products, especially strategically important products that China produces in bulk. Of course, China should ensure the control and sanction systems are transparent, based on the rule of law, and consistent with international and World Trade Organization regulations.
In the past, China's moves to implement an export control policy for strategic resources, including rare earths, caused misunderstandings and elicited unexpected reactions from some countries because little or no efforts were made to explain it to the outside world. For example, former US president Barack Obama moved the WTO against China in 2009 claiming that China's export policy on some strategic resources, including rare earths, violated WTO rules.
Besides, China's rare earth export quota didn't have the desired effect on the importing countries, especially Western countries, because smuggling of rare earths was rampant and some export companies falsified the customs code to evade the export quota and continued to export them to other countries.
The need therefore is to synchronize the extraction of rare earths with domestic demand. To begin with, the indiscriminate exploitation of strategic resources such as rare earths should stop. And measures should be taken to ensure that strategic and irreplaceable resources produced by China should first and foremost benefit the country's advanced technology sector and only then be considered for exports.
There is a principle of security exception in WTO rules, which means a country can make a list of non-trade liberalization products on the basis of security concerns to restrict and forbid their exports and impose economic sanctions. China can use this security exception principle to restrict the export of strategic resources such as rare earths.
There is also a need to promulgate specific and detailed laws and regulations that are transparent and consistent. And the list of non-trade liberalization products should be prepared after extensive and in-depth consultations with experts from both the civilian and military sectors.
Moreover, the export control measures can be categorized. For example, exporters can be instructed to strictly implement the annual export quotas. And a three-year transition period can be granted for the export of strategic resources for civilian use, after which they must be directed toward the domestic high-tech market.
In addition, the authorities should encourage the enterprises to engage in the strategic resources sector to merge and form bigger enterprises so they can withstand financial pressure created by rising trade disputes.
Yet it would be simplistic to leverage rare earths to gain advantage in the China-US trade dispute. Instead, the authorities should help develop the enterprises that focus on high-tech materials that can be used for both military and civilian purposes. The authorities should also give special consideration to the interests of Chinese State-owned and private enterprises, so as to ensure rare earths can play a strategic role in China's trade policy.
The author is a retired researcher at the Chinese Academy of International Trade and Economic Cooperation. The views don't necessarily represent those of China Daily.
Most Viewed in 24 Hours
China Views