Shanghai Forum 2019 opens with more than 700 participants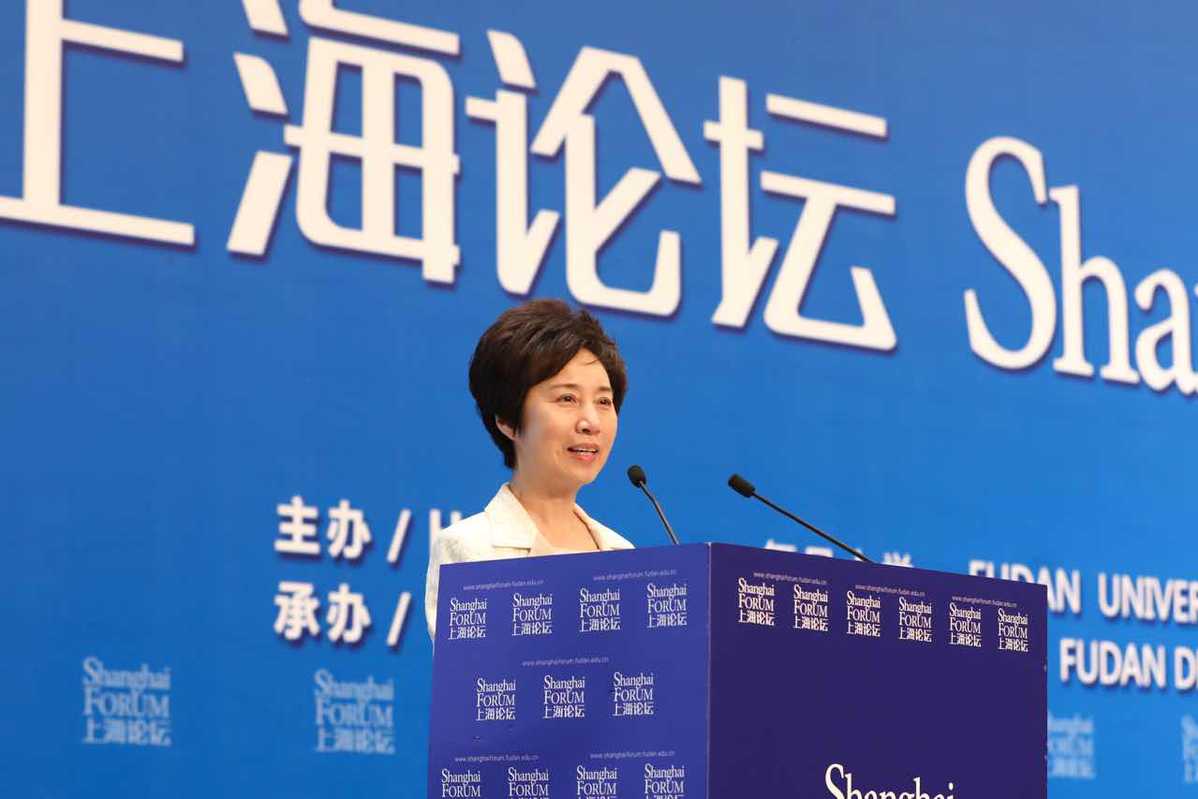 Global scholars, international affairs experts and business leaders gathered in Shanghai on Saturday to discuss a raft of current affairs from China-US relations to emerging technologies that are reshaping people's lives.
Over 700 guests attended the Shanghai Forum 2019 co-hosted by Fudan University and the Korea Foundation for Advanced Studies, an annual gathering since 2005 that brings together the world's top-notch think tanks, universities and private sector representatives.
"The last time the world suffered a trade global problem was after the Great Depression in the 1930s. The results were really bad in employment, inflation and so on," Paulo Portas, former deputy prime minister of Portugal, told China Daily in an interview.
"The more protectionist you are, the larger there is the possibility of a path to poverty, not to development. So I hope, namely during the (upcoming) G20 meeting, the US and China can solve some problems."
On the front of technological breakthroughs, Zhu Wei, senior managing director and chairman of Accenture Greater China, called for the responsible use of AI across organizations, by prioritizing the factors of algorithm bias, ethics and legislation in AI deployment, and ensuring that the judgment and consequence of the AI system can be explained.
With the theme "Asia Amidst Global Reshuffling: Challenges, Developments, and New Paradigms", the three-day forum through Monday features four mega-topics, namely new technologies, changing global orders, China's new round of reform and opening-up, and Shanghai's bid to build into an excellent global city. Some 30 panel discussions are scheduled to take place throughout the event.
On the sidelines, Fudan University and the University of Sydney on Saturday signed a Memorandum of Understanding on a cooperative relationship in realms like teaching, training, and research projects.
Meanwhile, the inaugural Annual General Assembly of BRICS Universities League and the 2019 Fudan-Latin America University Consortium Council Meeting are expected to be held during the forum.