Kenyan students identifying opportunities in BRI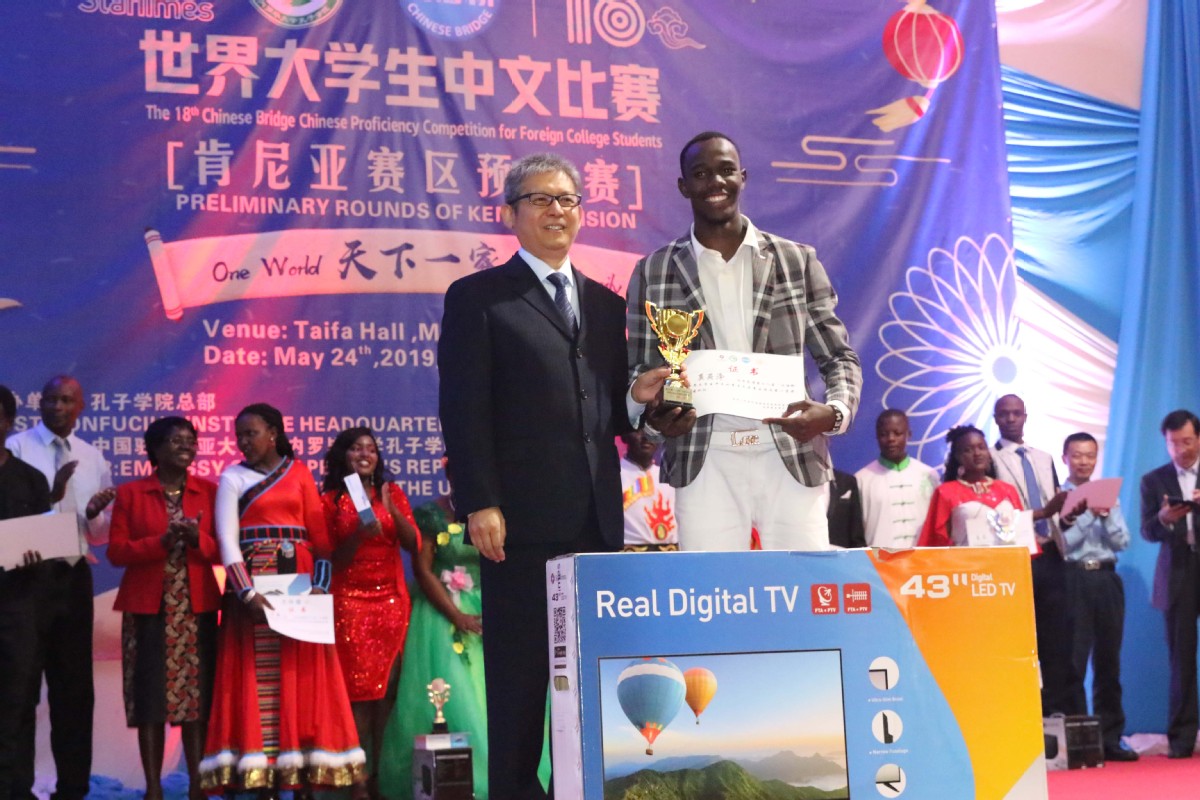 The Belt and Road Initiative (BRI) has offered Kenyan university students opportunities to learn not only the Chinese language and culture, but also the country's development process, a senior University of Nairobi (UoN) official has said.
Professor Isaac Mbeche, deputy vice chancellor, student affairs at UoN, praised BRI for giving young people the chance to acquire firsthand experience of development work that they can attempt to replicate in their home countries.
"For those of us who have visited China, we have witnessed the economic development in the country. I thus challenge our youth to take advantage of the opportunities provided by BRI and learn how China managed to develop from a poor country to a superpower, and replicate the same in our country," he said.
Mbeche, who was speaking during the 18th Chinese bridge competition for foreign students at UoN's Confucius Institute, told young people to be open-minded about opportunities to visit China.
He said the competition offers students a chance to study the Chinese language and culture, to meet and interact with their counterparts in China, as well as learn from each other.