Recalling the past through scents in South China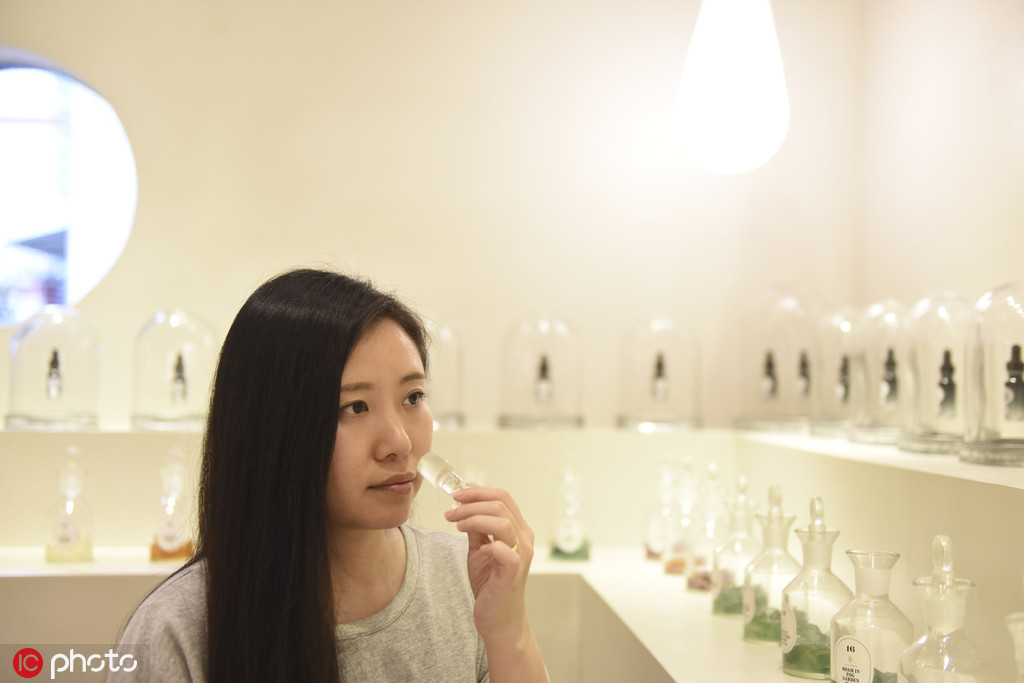 "We never remember days, only moments." This quote from Italian poet Cesare Pavese has become the slogan for aroma brand DINshare, which aims to store past memories and experiences through its scents, something the company calls "smell translation".
Siya, who used to work for a magazine, started the business along with a partner in Guangzhou, South China's Guangdong province, after studying aroma courses abroad.
She created a product with a special fragrance, mixing the scents of "azure moss on a wet alley" and "sweet trumpet flowers", which smells like a rainy summer day in Guangzhou.
The aroma preparation process is a combination of both emotional experience and professional skills, and Siya hopes to cultivate customer habits and the aroma market in Guangzhou and across the country through their promotion.
At DINshare, consumers can find their favorite scents and make customized reed diffusers. The company also has an online store selling its aroma products.