Organ donation coordinator sees new starts, not death, in her tough job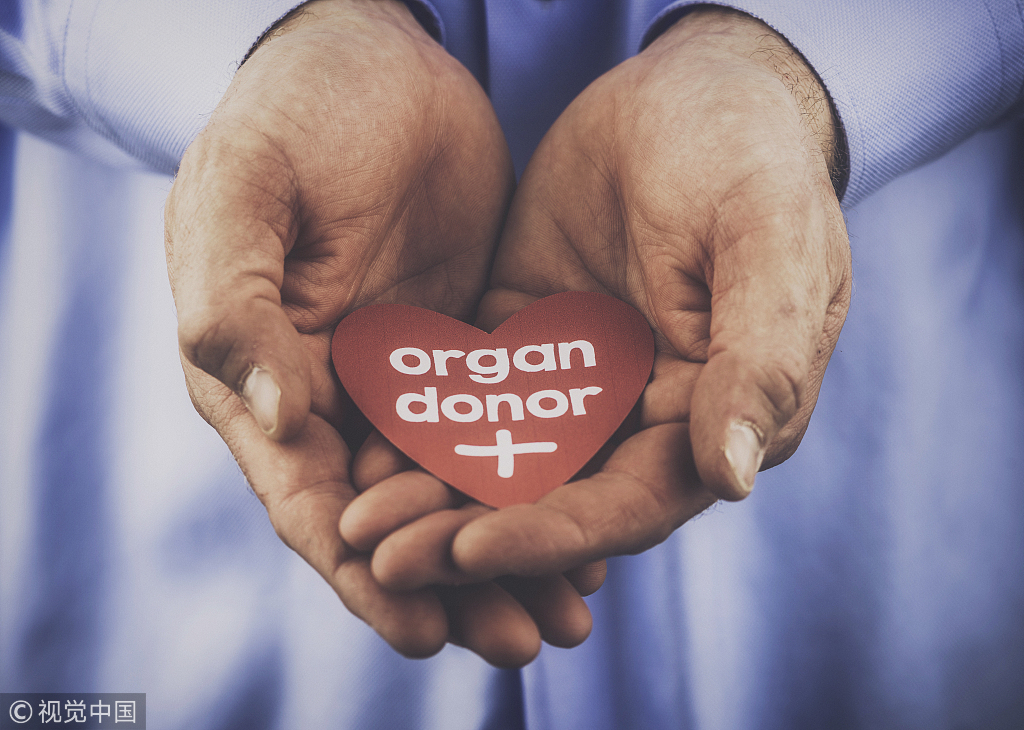 Since she began coordinating organ donations two years ago, Meng Fengyu sees death not as an end to one life, but as a new start for another.
In her role as a coordinator in Hunan province, Meng seldom wears brightly colored clothing. She needs to be ready at any time to communicate to relatives the possibility of critical patients in intensive care units donating their organs.
It is not an easy job. Meng has attended dozens of funerals during her two years as a coordinator of organ donations. Her appearance at an ICU is often seen by medical staff as a sign that a patient is about to pass away. "I feel like I am regarded as death," she said.
It is a meaningful job. In 2017, Meng helped in the donation of organs from 16-year-old Ye Sha, who died of a sudden brain hemorrhage. The donations helped save the lives of seven people aged from 14 to 54 years.
Five of the organ recipients this year formed a basketball team to play in a celebrity game with the help of players from the Women's Chinese Basketball Association. They all wore jerseys with the name Ye Sha on the back, in memory of the teenager who loved basketball.
After being declared brain dead, Ye's head was shaved for the operation to remove his organs. But Meng bought him a sports cap anyway. "I want him to still be the most handsome in heaven," she said.
In 2018, the organ donations that Meng coordinated from a 1-year-old baby helped two people regain their sight.
"The parents of the baby said thanks to me and my colleagues because we let their baby live in another way," she said.
But her job as a coordinator is not finished when the organ donation operation is completed. She often visits the relatives of organ donors, treating them as friends and family. Meng has helped complete 90 organ donations since 2017.
"The conditions of organ donation are improving in China," she said. "We have gained more and more understanding and respect instead of abuse from the relatives of organ donors."
There are more than 1.22 million people registered as voluntary organ donors in China. Over 23,000 organ donations were completed as of April 21, according to the China Organ Donation Administrative Center.
Xinhua