Diners developing a taste for table-for-one trend
Share - WeChat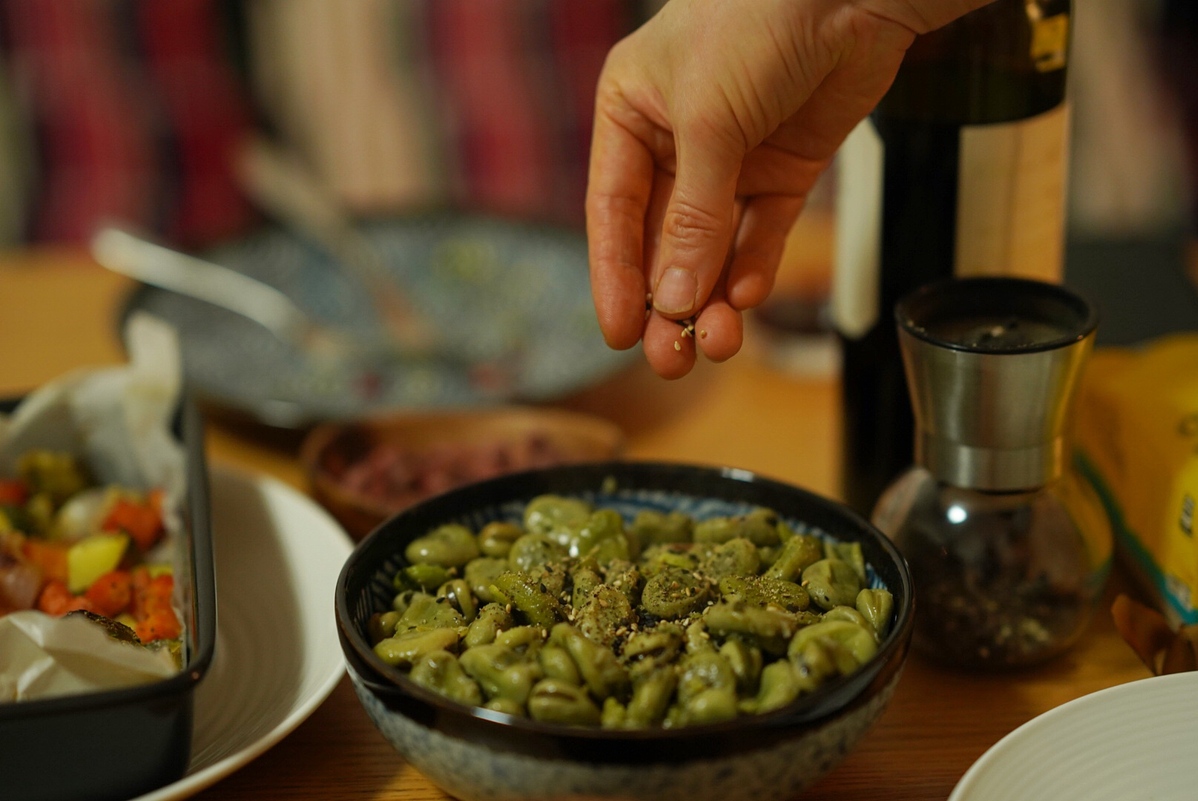 Reluctant restaurants
Cai Yani started dining alone in 2012, just after she quit her job as a magazine editor. During her period without work, she ate alone, but she discovered that many restaurants, especially those serving stir-fry, were reluctant to receive solo diners.
In response, Cai started filming her Solo Dining series. Each episode lasts about three minutes and features one meal made by one person. The short series has attracted millions of views on Youku, a video-sharing platform in China, and its social media account has more than 1 million followers.
She believes the growing popularity of her films, as well as many other videos and publications dedicated to eating alone, is not only due to the rising number of singletons in China, but also the growing stress of living in big cities that pushes people to seek comfort in food.
"As a result of China's economic development, urban people are more stressed and anxious, so they want to be consoled. Food is a very good way to console oneself and feel pleasure. When you are in a bad mood, you can quickly get a satisfying feeling by eating," she said.
"It is on this basis that eating alone can relax one's mind. When you eat, you can focus on the eating process itself and you don't have to think about other things. This is the best kind of rest."
She said she has noticed that more young people are willing to step into the kitchen and start cooking for themselves, despite the emergence of a wider range of eating options outside.
"The solo dining concept is not about 'I'm single and I eat alone', but more about people beginning to pay attention to how to eat well, healthily and safely. This is not a trend about being single or eating alone, but of paying attention to one's diet and starting to pursue an individualistic lifestyle," she said.