Retrieved stolen relics to be displayed in north China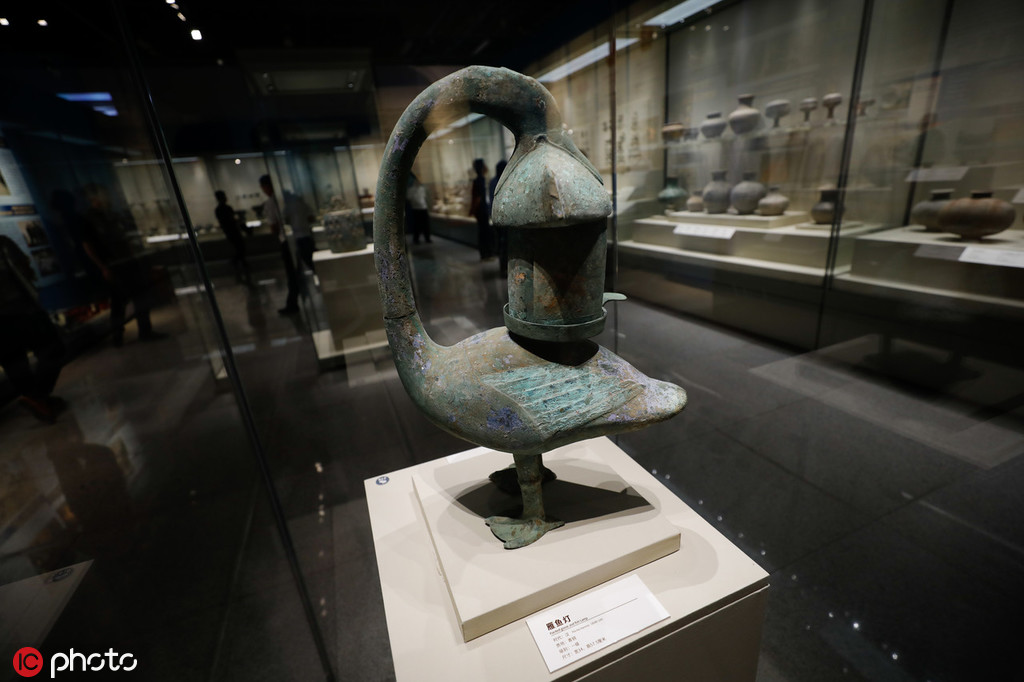 TAIYUAN -- North China's Shanxi province, an area rich in cultural relics, will open the Shanxi Bronze Museum in July, with exhibits mainly sourced from stolen antiques recovered by police.
The provincial bureau of cultural relics said among more than 10,000 pieces of cultural relics that have been recovered by the Shanxi provincial public security department since 2018, many are of high historical value, especially the bronze relics of the Shang and Zhou dynasties (1600 BC-256 BC).
Police in Shanxi launched a special operation against cultural relics-related crimes in 2018, cracking more than 700 criminal cases and seizing over 1,000 suspects, with 17,354 relics confiscated.
Both the number of suspects and retrieved relics surpassed the total numbers for the previous 10 years, according to the Shanxi provincial bureau of public security.
On April 9, the police handed over 12,633 recovered cultural relics to the provincial cultural relics department, among which 73 are under the state's first-level protection, 151 are of the second level and 508 others are of the third level.
The museum is expected to hold cultural exhibition with educational interactions and digital displays, as well as themed shows. Its basic collections highlight China's bronze culture with items for rituals, music, art and utensils.