Early counting trends show Modi's BJP-led alliance leading India's elections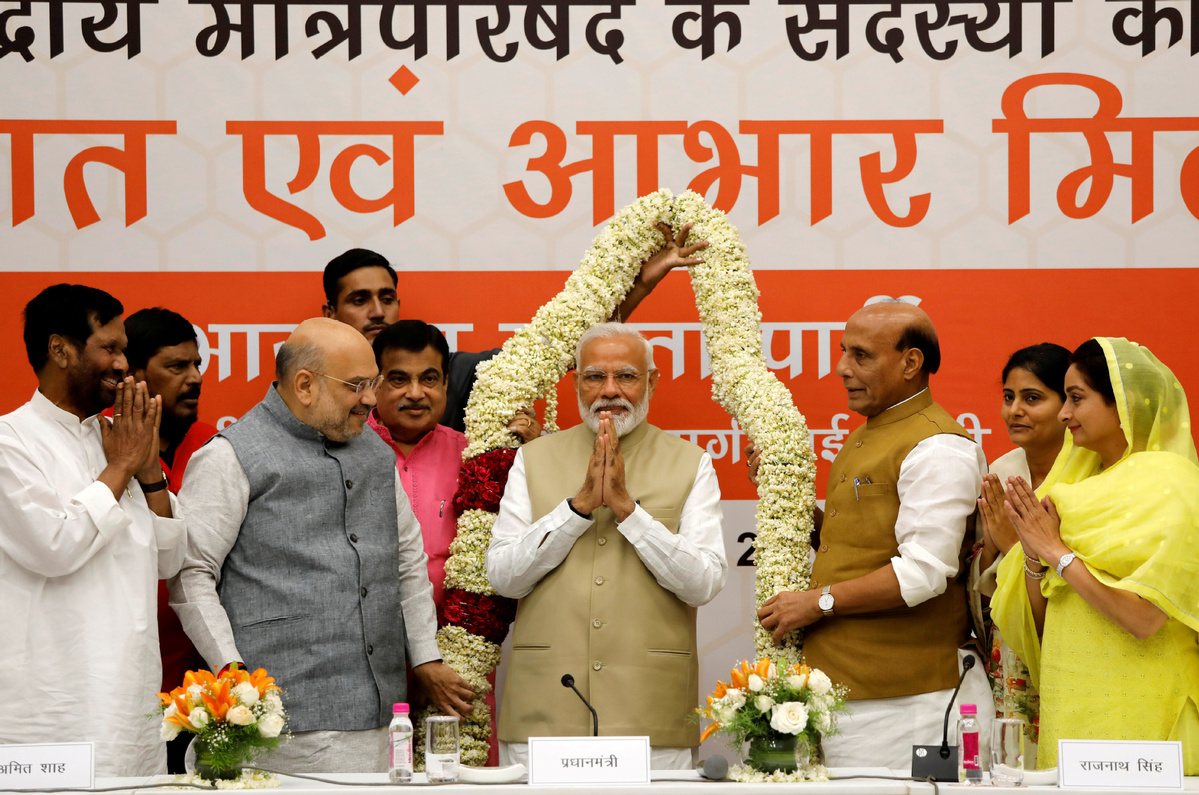 NEW DELHI - The counting of votes was underway in India on Thursday for the just-concluded general elections, and early trends showed the ruling National Democratic Alliance (NDA) led by the Bharatiya Janata Party (BJP) was leading the polls.
The final elections results were expected to be announced by late in the night.
Live TV news showed the NDA was leading in around 340 parliamentary constituencies out of the counting-trends available so far in 531 constituencies.
A total of 542 parliamentary constituencies went to polls after the election was cancelled in a constituency in southern state of Tamil Nadu.
On the other hand, the opposition alliance of political parties led by the Indian National Congress (INC) was leading in only 92 constituencies, while other parties, mainly state-level smaller parties, were leading in the rest 100 constituencies.
Meanwhile, according to the Election Commission of India (ECI), the BJP was leading in 277 constituencies, while the INC in 52 constituencies, out of the total 511 trends available so far. Other smaller political parties were leading in the rest constituencies.
For government formation a single political party, or an alliance of political parties, require 272 lawmakers.
Counting of votes for India's 17th general elections began Thursday morning across the country, officials said.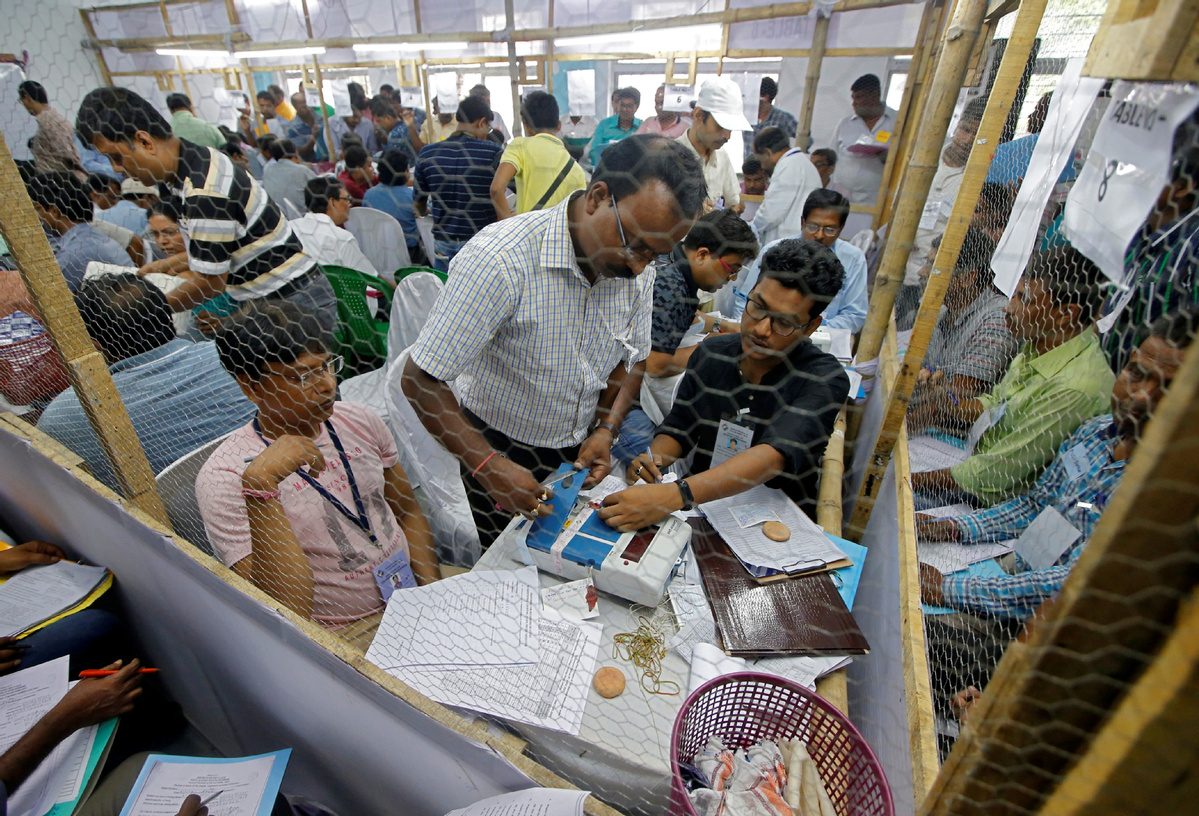 The exercise began at 8:00 am (local time) in all states and union territories, and would continue until all the votes polled are counted.
"Results will be released in phases and constituency wise and accordingly a picture of who is actually winning would emerge," an official said.
The 2019 elections for lower house of the Indian parliament, locally known as Lok Sabha, spanned over six weeks.
The staggered seven phase polling that began on April 11 concluded on May 11.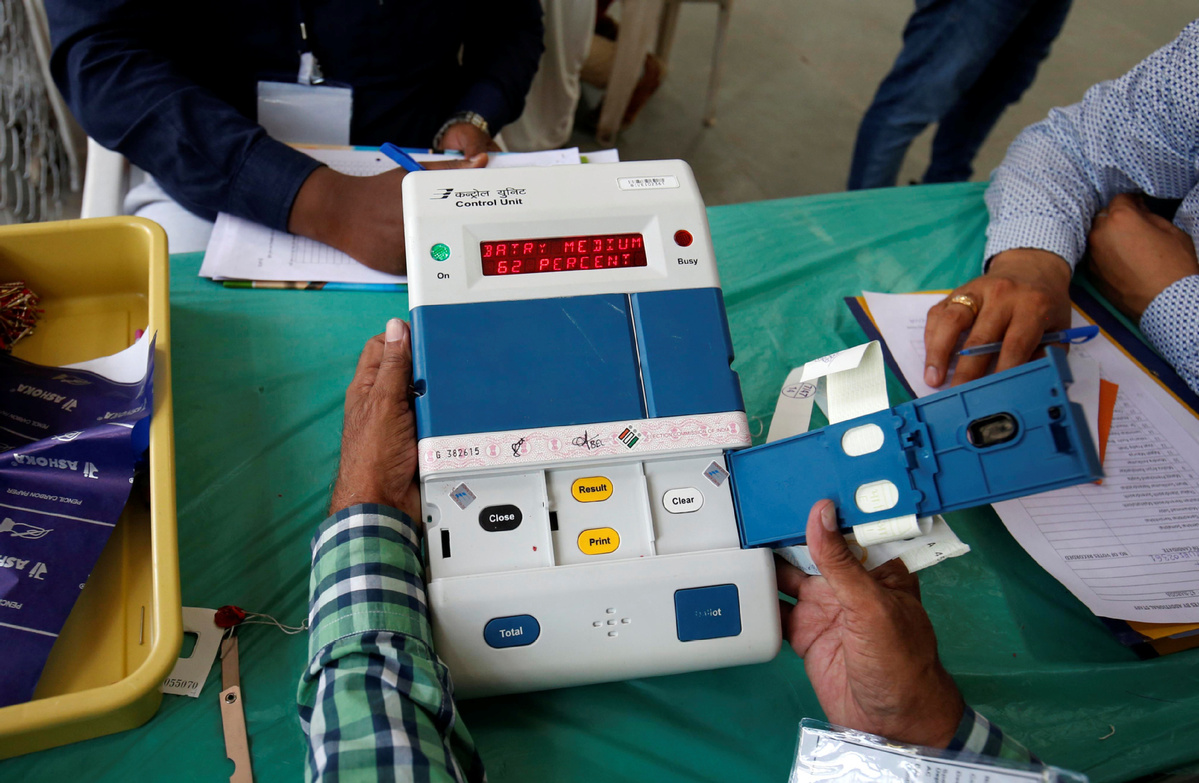 According to Election Commission of India, an independent body responsible for administering election processes in the country, the 2019 elections registered the highest ever voter turnout in the history of Indian parliamentary elections.
Officials said the final voter turnout stands at 67.11 percent.
In 2014, the general elections recorded 66.40 percent turnout.
Voting was held for 542 of 543 parliamentary constituencies across the country.
Polling in Vellore constituency of southern state of Tamil Nadu had been cancelled after the seizure of large amount of cash. A fresh date for the constituency would be announced later.
In the elections more than 2,000 parties and 8,000 candidates are contesting.
In India's 543-strong parliament, a party or coalition needs at least 272 seats to form a government.
The election is seen as a referendum on incumbent Prime Minister Narendra Modi, who is seeking a second consecutive term. In the last elections, Modi's Hindu nationalist Bharatiya Janata Party (BJP) bagged 282 seats, a historic landslide.
He is facing tough competition from 48-year-old Rahul Gandhi, the fourth generation scion of India's powerful Nehru-Gandhi clan and regional parties that have forged coalition in several states.
In the previous elections, Congress party (India's oldest party) won just 44 seats and was reduced to opposition.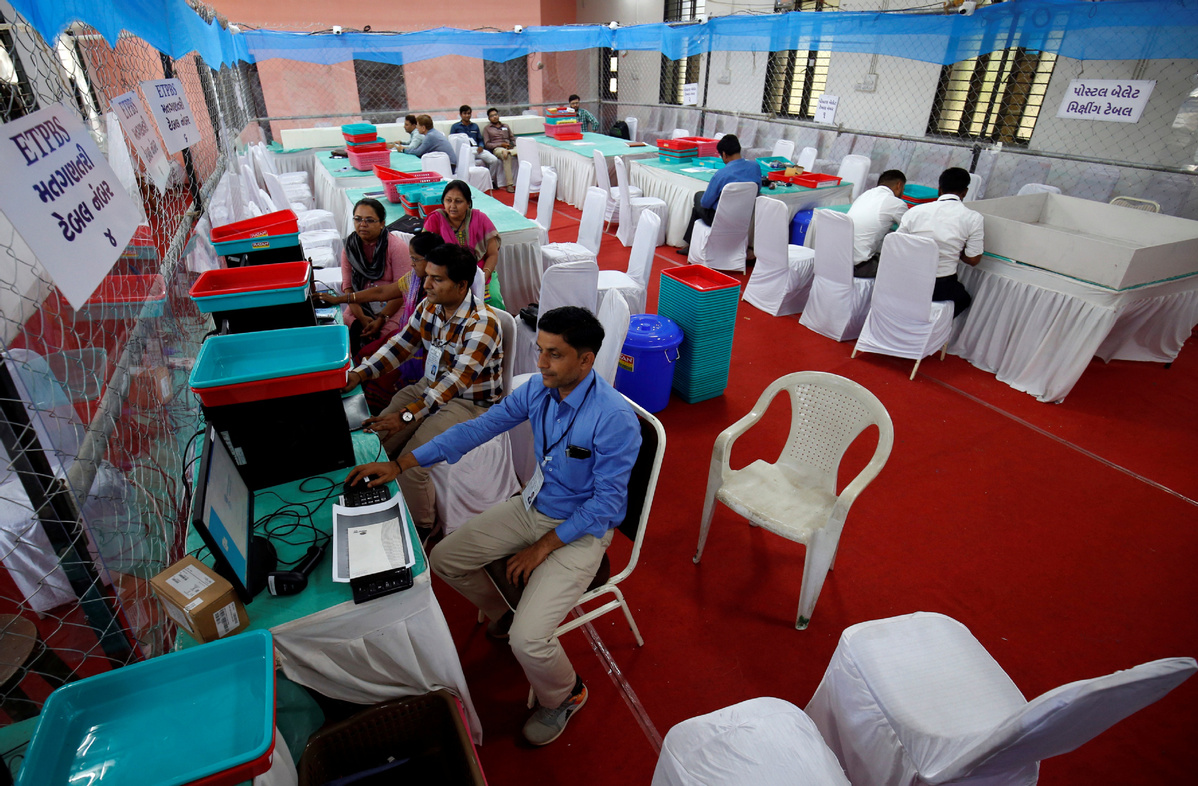 India's northern state of Uttar Pradesh, the most populous state with a population of 200 million, elects the maximum number of parliamentarians.
In 2014, BJP swept Uttar Pradesh, winning 71 seats, and two other constituencies went to its ally.
Two regional key parties Samajwadi Party and Bahujan Samaj Party have entered into a pre-poll alliance in the state for the elections to keep BJP at bay.
On Wednesday evening, India's federal home ministry issued an advisory to state governments regarding possibility of eruption of violence in different parts of the country in connection with the counting of votes.
"Ministry of home affairs has asked the States and Union Territories to maintain law and order, peace and public tranquility," reads a home ministry statement. "States and Union Territories have been further asked to take adequate measures for the security of strong rooms and venues of counting of votes. This is in the wake of calls given and statements made in various quarters for inciting violence and causing disruption on the day of counting of votes."