Xi salutes Widodo on Indonesia election
Share - WeChat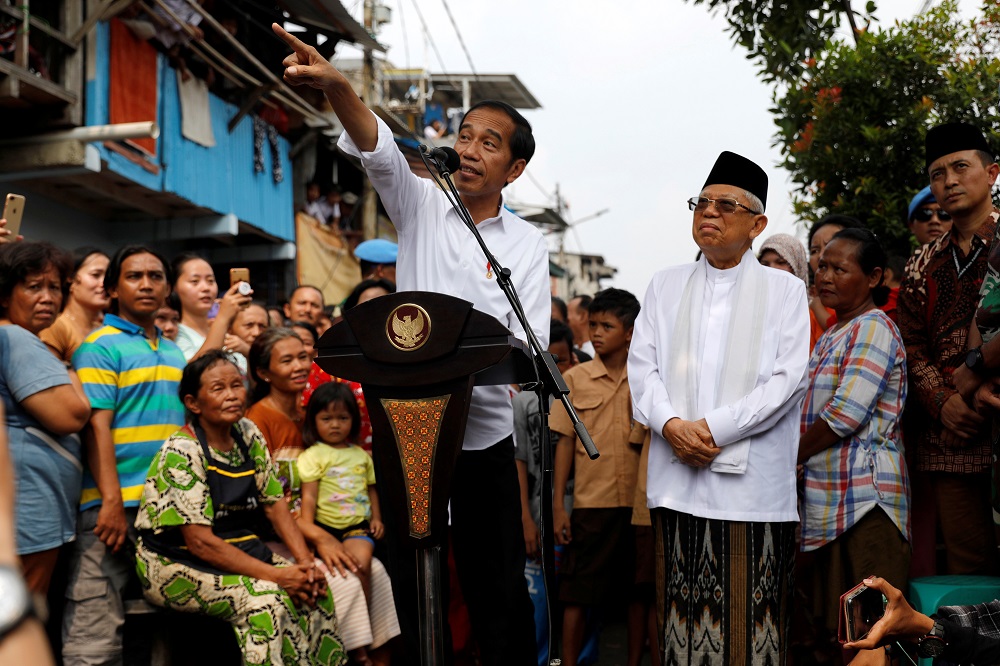 Observer sees positive future for relations between Jakarta and Beijing
President Xi Jinping sent a congratulatory message on Tuesday to Joko Widodo on his reelection as president of Indonesia. Widodo won a second five-year term with 55.5 percent of the vote in the April 17 election.
Both China and Indonesia are major developing countries, and the two countries are natural cooperation partners that have a wide range of common interests in bilateral, regional and multilateral sectors, Xi said.
In recent years, the two countries have taken the opportunity of jointly building the Belt and Road Initiative, enhanced the connection of developmental strategies, and made practical cooperation in all areas, Xi said, adding that the bilateral relations have entered a new stage of rapid development.
Xi said he would like to make joint efforts with the Indonesian president to lead the bilateral relations to a higher level and bring more benefits for the people of both countries.
Widodo, who had held off declaring victory after last month's polls, confirmed the victory on Tuesday. "After we're sworn in, … we will be president and vice-president," Widodo told reporters in Jakarta with running mate Ma'ruf Amin, a Muslim cleric, at his side.
Second-place challenger Prabowo Subianto won 45.5 percent.
The Indonesia General Elections Commission released the official results of the presidential election on Tuesday morning, confirming that Widodo has been elected for a second term, Xinhua News Agency reported.
Widodo is set to start his second term in October. Observers believe that his victory shows that the public cast a "confidence vote" on his first term. He is now expected make a push for greater in-depth reforms.
Xu Liping, a researcher on Asia-Pacific studies at the Chinese Academy of Social Sciences, said Widodo would continue his current development policies in his next term and the economy was expected to see a steady development trend, according to Xinhua.
Xu also believed that the pace of infrastructure development in the country would continue to accelerate, and the quality of Indonesia's labor force would improve, the competitiveness of Indonesia would continue to increase in the next five years.
However, experts also warn that Indonesia is highly dependent on foreign capital to fund its current account deficit, and its economic growth will continue to face the risk of capital outflows and currency depreciation.
Jusuf Wanandi, co-founder of the Indonesian Center for Strategic and International Studies think tank, told Xinhua that the result of the 2019 presidential election was positive for the future relationship between China and Indonesia.
"Widodo, who is mandated again by most voters, is expected to be more active in developing friendly relations with China. The cooperation between the two countries will be deeper and the bilateral relations will be closer," he said.
Widodo's victory is not a surprise. Pre-election polls generally showed that Widodo led his leading opponent by a double-digit percentage. From the results released by the election commission, votes obtained by Widodo were in line with expectations. Analysts believe that the good governance performance in the first tenure is the key to the success of Widodo.
Analysts said Widodo's foreign policies gained Indonesia a comfortable neutral position among major powers and they also expressed optimism on the China-Indonesia relations after the re-election.