Political advisers told to better fulfill duties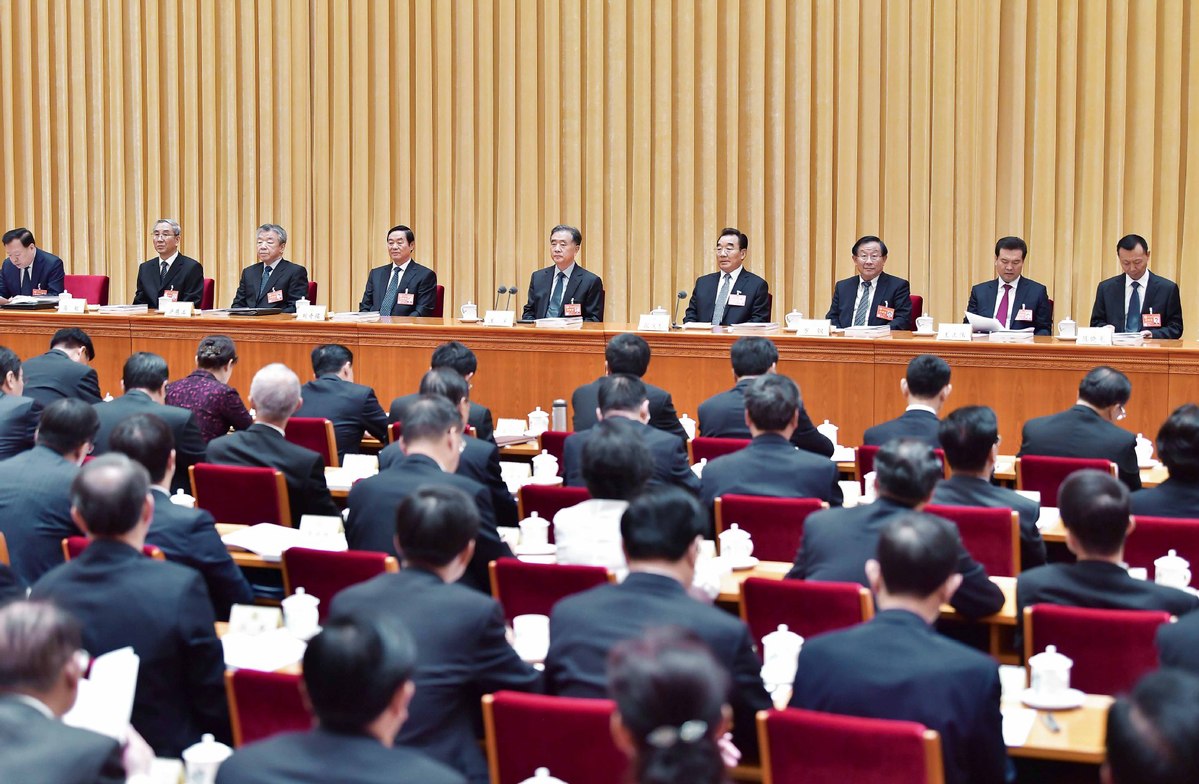 Wang Yang, chairman of the Chinese People's Political Consultative Conference National Committee, called on the local committees of the political advisory body to better fulfill their duties, at the closing ceremony in Beijing on Tuesday of an experience sharing session.
Special sessions for exchanges on the working experience of local committees of the CPPCC were held on Monday and Tuesday. They were attended by about 250 people, including chairpersons of the provincial, city and county-level committees of the CPPCC.
The CPPCC is an important organ for multiparty cooperation and political consultation under the leadership of the Communist Party of China. Members serve as advisers for government, legislative and judicial bodies, and put forward proposals on major political and social issues.
"The function, nature and positioning of the CPPCC as a specialized consultative body should be highlighted," Wang said, adding that, "We will make the CPPCC system more mature and better demonstrate its role in the country's governance system."
"We should further improve the consultation mechanism and promote the institutionalization of the works of the local committees, especially those at the city and county levels," he said.
Wang said that in recent years, CPPCC committees at all levels, under the leadership of local Party committees, have focused on the research activities of the important thoughts of President Xi Jinping and on strengthening and improving the work of the CPPCC and have achieved good results.
"To better play their role of political consultation, local committees should keep in close touch with people, do more surveys and investigation, and prevent formalism and bureaucracy," he said.
"The good practices of local committees should be promoted in a timely manner and the exchanges of committees at all levels should strengthened," he added.