Trade war a mutually destructive game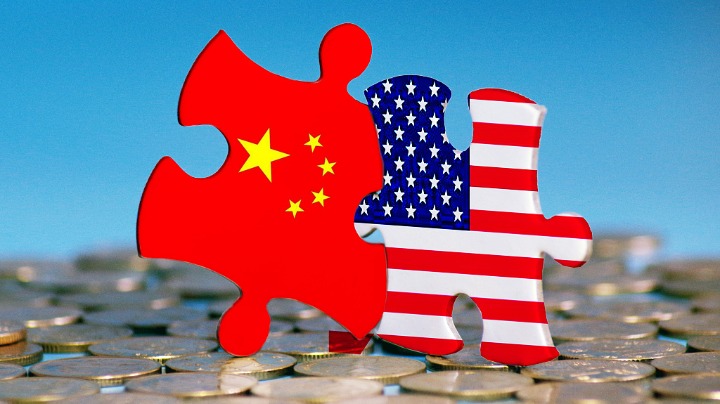 When the US leader claimed on May 13 on Twitter that there was no reason for US consumers to pay the tariffs he imposed on Chinese exports to the US, he was quite alone in that argument.
No one defended his argument, not US Trade Representative Bob Lighthizer, and certainly not White House National Economic Council Director Larry Kudlow, who contradicted him on Fox News.
We have seen many reports about US companies planning to raise prices due to the tariffs and research firms warning about the damage the tariffs will inflict on the US economy and households.
A report by Washington-based Trade Partnership Worldwide, an international trade and economic consulting firm, says an average US household of four would pay $2,300 more in goods and services each year if the US slaps a 25 percent tariff on all Chinese exports to the US.
Another report by Oxford Economics, a leader in global forecasting and quantitative analysis, says tariffs on Chinese exports to the US could cost every US household around $800 a year.
The US recently raised tariffs from 10 percent to 25 percent on $200 billion of Chinese exports, while China retaliated with a tariff hike on $60 billion of US exports. The US also threatened to put additional tariffs on another $300 billion of Chinese exports to the US, mostly consumer goods. That means new tariffs on almost all Chinese exports to the US.
Mark Zandi, chief economist at New York-based Moody's Analytics, which provides economic research regarding risk, performance and financial modeling, described the tariffs as a stealth tax on US businesses and consumers, and said US consumers will be on the front line of the trade war.
David French, senior vice-president of government relations at the US National Retail Federation, the world's largest retail trade association, said that while the supply chain may try to absorb the blow, it will also have to pass those costs to consumers.
Already, Walmart, the largest US retailer, announced that customers will pay more after the new US tariffs.
Some believe the price hikes could be much worse than the additional 25 percent tariff. A study by economists at the University of Chicago and the Federal Reserve Board-the board of governors of the Federal Reserve, the central bank of the US-says that when tariffs were imposed on imported washing machines a year ago, US manufacturers responded to reduced competition from imports by raising their prices, and US consumers ended up paying 125 to 225 percent more.
Besides the damage to US consumers, the economic costs on US households will be far higher as reflected in a combination of job losses, slower economic growth and a drop in exports due to China's retaliatory tariffs. A study by Trade Partnership Worldwide contends the US faces a net loss of more than 2.2 million jobs if all tariffs continue and cause a sales decline.
US farmers have borne the brunt of the US-China trade tensions in the past year, as they are losing the Chinese market dramatically due to the tit-for-tat tariffs. Many are worried that the longer they are out of the Chinese market, the more difficult it will be for them to regain the market share once a trade war is over.
A CNBC analysis said the US Treasury collected $72 billion in import taxes as part of the US administration's trade policy.
The trade war will cause equal or even more damage to Chinese consumers, businesses and the country's economy. That is why China has said all along that it opposes a trade war but is not afraid of one that is forced upon it by others.
It is abundantly clear that a trade war is a mutually destructive game, hurting not only China and the US, but also the global economy.
That is why it should never be used, especially not as a bullying tactic.
The author is chief of the China Daily EU Bureau in Brussels.