Military schools urged to focus on combat training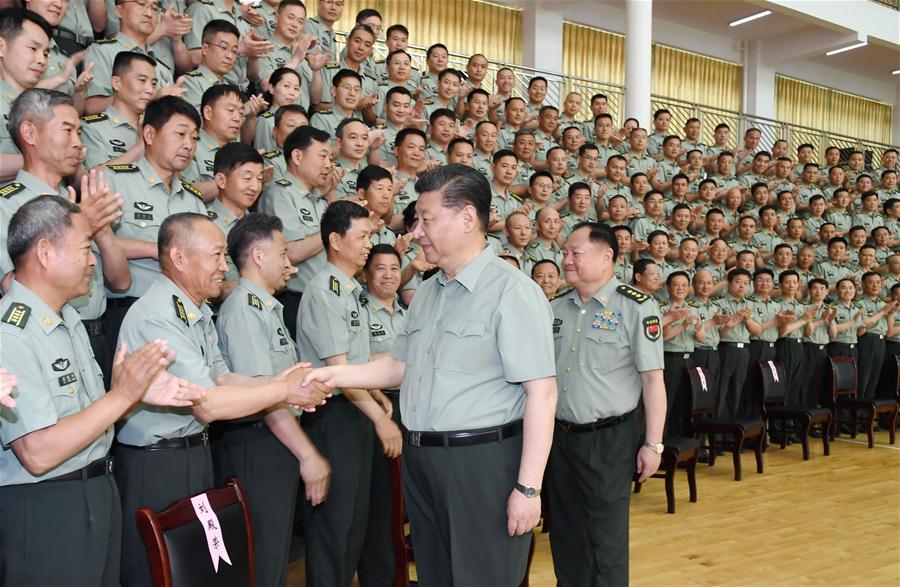 President Xi Jinping urged the Chinese military's education systems on Tuesday to make combat training the center of their teachings.
Xi, also general secretary of the Communist Party of China Central Committee and chairman of the Central Military Commission, said that military schools were established during wars and that their existence and growth are meant to achieve victory in times of conflict.
Therefore, he said, their teaching and training must be focused on what the military needs to win wars, and they must provide capable human resources to support the effort of building a strong military.
Xi made the remarks as he inspected the Infantry Academy of the People's Liberation Army Ground Force in Nanchang, Jiangxi province.
The president ordered military schools to move forward in the correct political direction, stick to the Party's guidance and follow the Party's thoughts on strengthening the armed forces.