Daqing artist makes miniature version of childhood home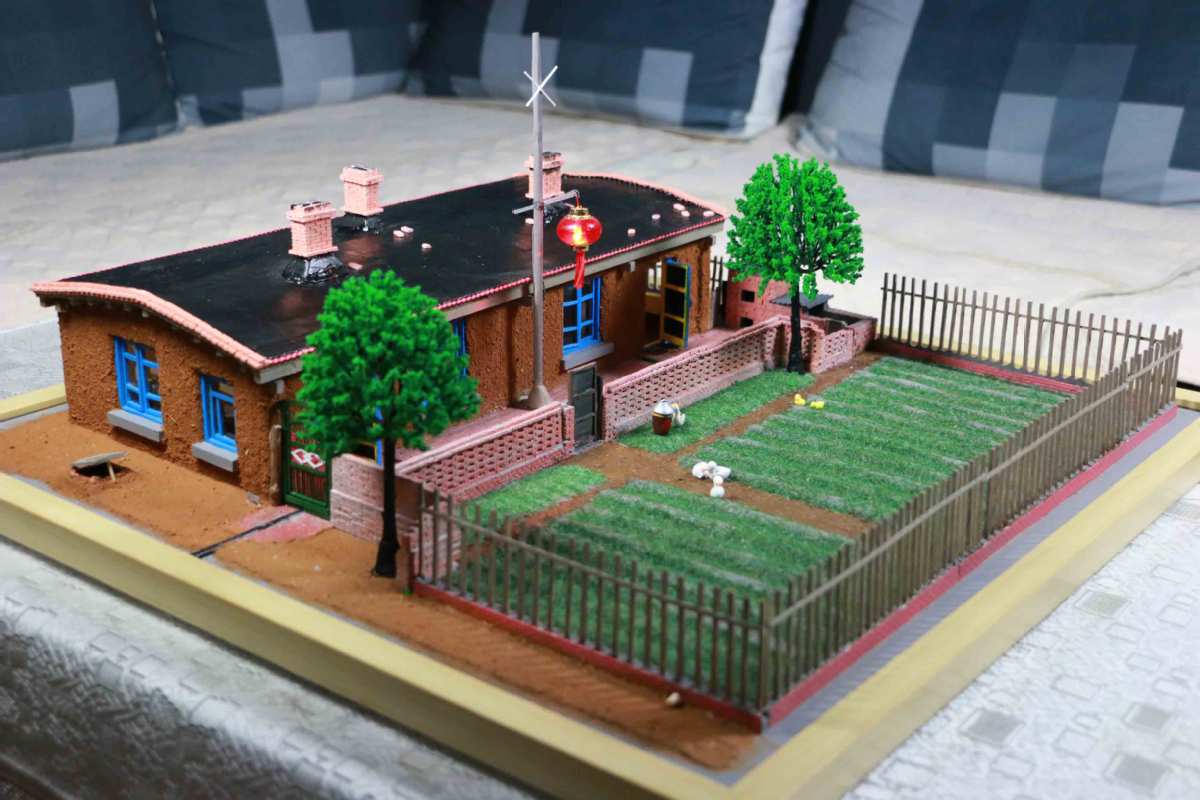 Wang Tao from Daqing, a city of Northeast China's Heilongjiang province, recently finished landscape artwork on a miniature version of a rammed-earth house or gandalei, a type of traditional rural house locals lived in during the 20th century.

The house, built using double-boards with mud, is warm in winter and cool in summer.

The 41-year-old civil servant spent seven weeks creating the miniature, hoping to preserve the good memories of his childhood in the house, located in Hongqi village in Daqing.

"I was born in the house and spent 10 years with my family members there," he said. "When I got the idea of restoring our living scenes from the past, I received great support from them."

However, Wang has forgotten some details because of the length of time since living there, and there are only three old photos available for reference.