'Veggie meat' not just a fast food fad
Share - WeChat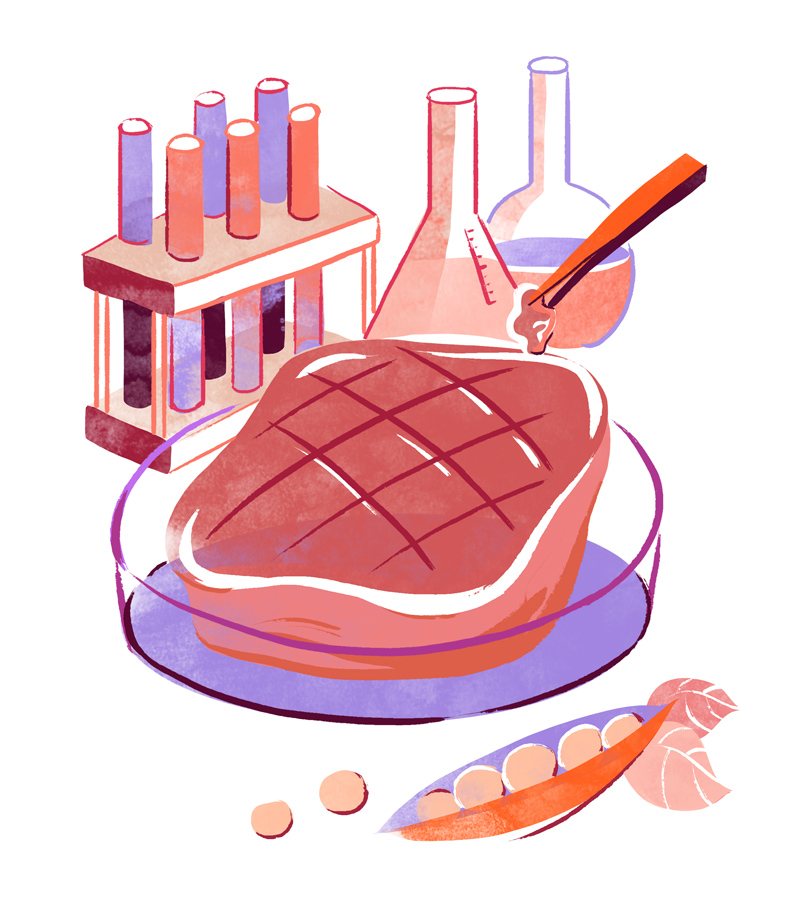 WHEN IMPOSSIBLE FOODS, a company that develops plant-based substitutes for meat and dairy products, announced on May 13 it had raised $300 million in a new financing round, many media outlets described "vegetarian meat" as if it were a new concept. China Daily writer Zhang Zhouxiang comments:
There are records from the Tang Dynasty (618-907 AD) that mention monks eating food made from tofu and calling it "vegetarian meat".
The modern version of vegetarian meat does not differ much in principle from the vegetarian meat the monks ate. They both follow the same principle, namely cooking high-protein plant-based foods such as bean-products in oil so that they taste like meat.
With vegetarian and vegan diets gaining popularity, vegetarian restaurants have mushroomed in China in the past few years. In Beijing alone, there are more than 300 restaurants that offer vegetarian meat.
Investors might have their own reason to favor companies such as Impossible Foods and Beyond Meat in the United States, but in China there are at least two points that decide whether they would be welcome in the market.
First, as Zhong Kai, deputy director of the China Food Information Center, says, the bean-based products of these companies might be able to imitate the flavor of US hamburgers, but not that of Chinese meat dishes such as braised pork or braised spareribs.
Second, vegetarian meat is not as healthy as eating vegetables and fruits, because large quantities of oil are required in the cooking process. And although it is high in protein, it is also high in calories.
Of course, with an increasing number of people choosing to be vegetarian, there will be a growing demand for vegetarian meat, which means more business opportunities for enterprises both at home and abroad. A Bite of China, a popular food documentary of China Central Television, predicted that the number of vegetarians in China is as high as 50 million and still growing.
Most Viewed in 24 Hours
China Views