Inner Mongolia continues great efforts to protect ecology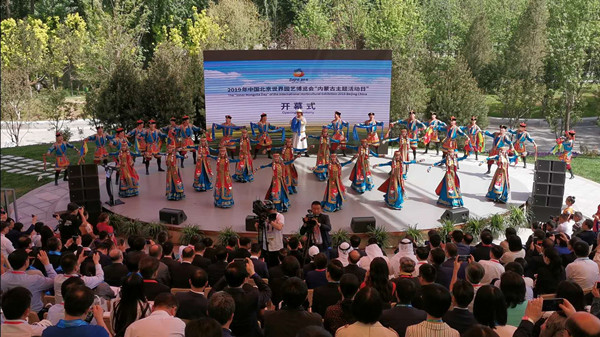 Inner Mongolia will continue to protect ecology with great efforts, said Ma Xuejun, executive vice-chairman of Inner Mongolia autonomous region, at the opening ceremony of "Inner Mongolia Day" of 2019 Beijing World Horticultural Exposition on May 16.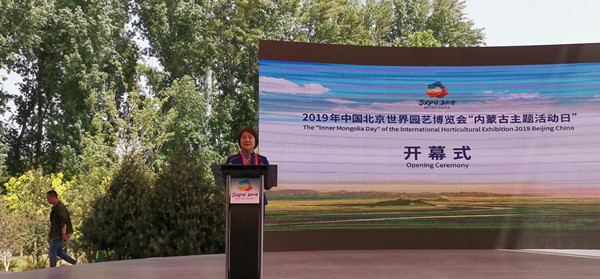 Bu Xiaolin, chairwoman of Inner Mongolia, announced the opening of the Inner Mongolia Day, which included various activities for the coming two days.
"Green is the ground color of Inner Mongolia," said Ma. He called for people from home and abroad to guard the green land together.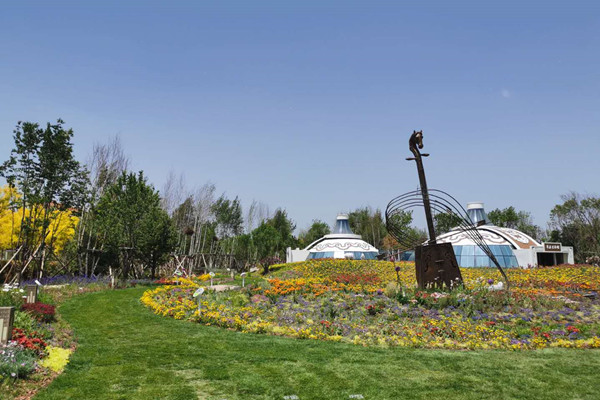 A world-class resources bank of indigenous plants germplasm is being built at the foreslope of Daqing Mountain in Hohhot, capital of Inner Mongolia, said Wang Zhaoming, Chairman of M•Grass, a ecological restoration company in Inner Mongolia, at the economy, trade, cultural and tourist promotion meeting following the opening ceremony.
Covering an area of 20,000 square meters, the resources bank collects and saves plants as well as selects some plants that are suitable to local ecological construction, and now it has collected data of 27,000 kinds of plants, he added.
"Online forest experience" is the next program to afforest Kubuqi Desert, said Wang Wenbiao, chairman of Elion Resources Group, a winner of the Champion of the Earth award during the UN Environment Assembly in 2017.
The innovative green program encourages the public to adopt trees through an online platform and they will be planted it in the desert, according to Wang.
One million poplar, 100,000 Pinus sylvestris var, 100 million desert date and sourjujube, are under the program and most of them have been planted, said the chairman of Elion Resources Group.
Kubuqi Desert is the seventh largest desert in China and has been under 30 years desertification control with 9.17 million mu (about 611,000 hectare) changed green so far, according to Elion's chairman.