Quotable quotes from business leaders at 3rd WIC
Share - WeChat Editor's note: The third World Intelligence Congress (WIC), themed Intelligence New Era: Progress, Planning and Opportunity, is being held in Tianjin from Thursday to Sunday, attracting entrepreneurs, industry leaders, scientists, educators and financiers from both home and abroad. Here are some of our highlights from the event.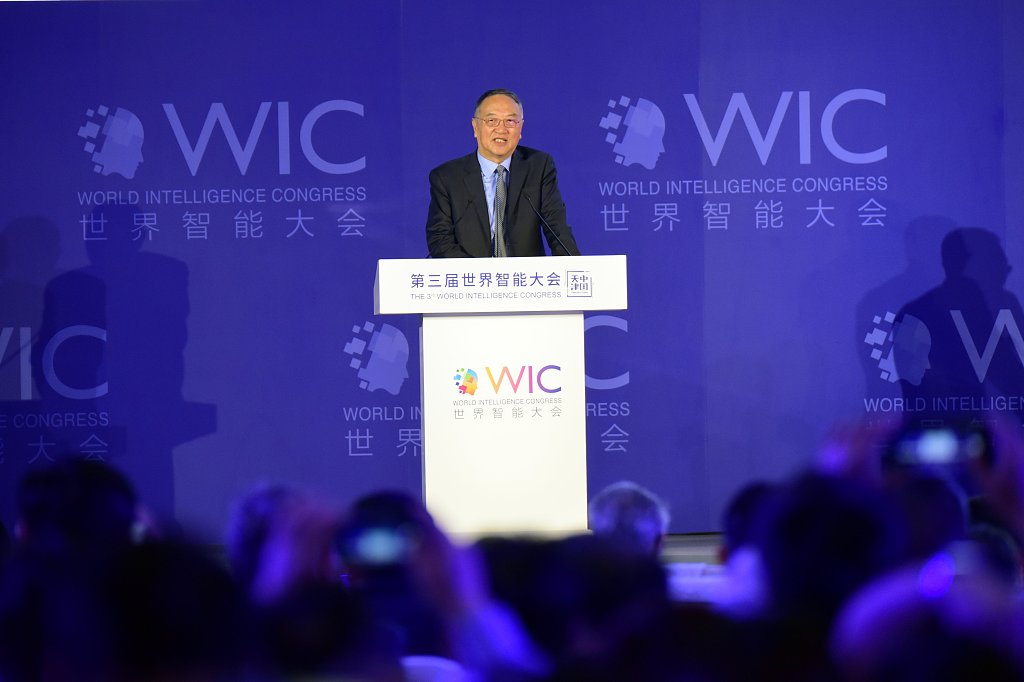 Praising Tianjin's efforts and achievements in intelligent science and technology, Liu Chuanzhi, board chairman of Legend Holdings Co Ltd, predicted the city will make a qualitative leap in two to three years by combining intelligent technologies with manufacturing.
Liu, also founder of Chinese computer giant Lenovo, said his company, like Tianjin, considers intelligent technology a new impetus. Lenovo is working on many intelligent applications and has invested in many high-tech manufacturing enterprises. It uses various artificial intelligence-driven algorithms and machine learning to analyze the data of its supply chain system, using it to optimize Lenovo's new intelligent spare parts supply chain.