Report: China's satellite navigation has nowhere to go but up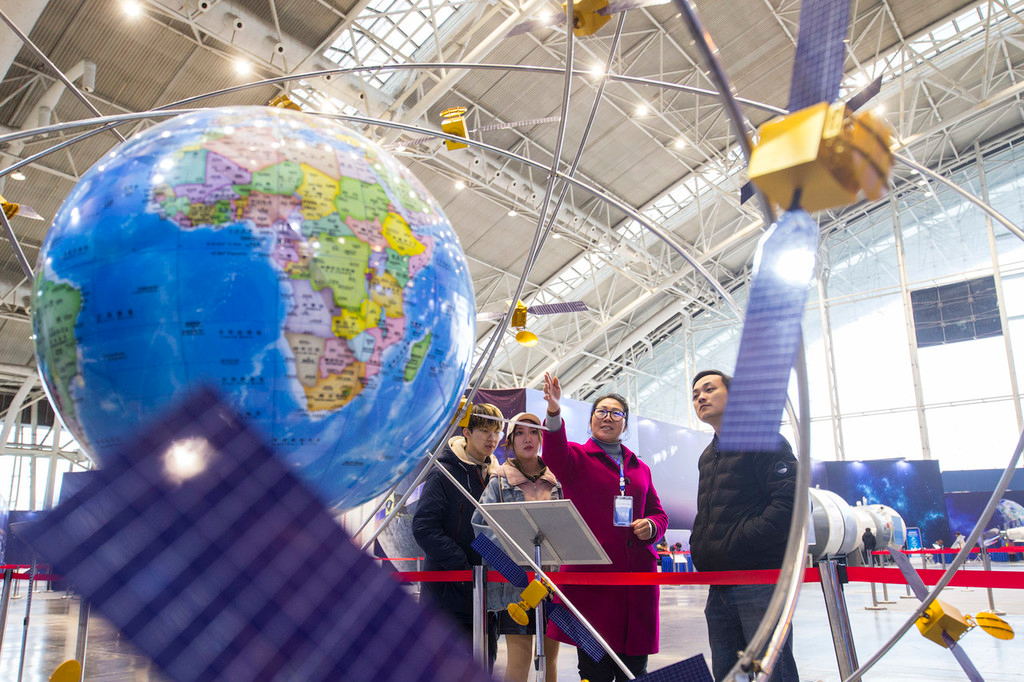 The market value of space-based positioning and navigation businesses in China has surpassed 300 billion yuan ($43.7 billion), according to a report published on Wednesday.
The 2019 White Paper on China's Satellite Navigation and Positioning Industries, compiled by the Global Navigation Satellite System and Location-Based Services Association of China, says the overall value of these businesses reached to 301.6 billion yuan in 2018, a year-on-year increase of 18.3 percent.
The paper notes China's Beidou Navigation Satellite System played an important role in the growth of related industries in 2018, as it contributed 80 percent of turnover in businesses relating to chips, software and terminal devices, which are key elements to space-based navigation and positioning services.
This system is now being used in dozens of industries and public sectors in China such as transportation, electric power, fishery, mining and agriculture, and more than 80 million Beidou-based terminal devices have been sold and are in use, the document reads.
Now, more than 500,000 Chinese people work at around 14,000 domestic institutes and companies doing business in Beidou and other satellite navigation and positioning services.
Beidou is one of four space-based navigation networks, along with the United States' GPS, Russia's GLONASS and the European Union's Galileo.
Since 2000, when the first Beidou satellite entered orbit, 48 system satellites, including four experimental ones, have been launched and several have retired. Beidou began providing positioning, navigation, timing and messaging services to civilian users in China and parts of the Asia-Pacific region in December 2012.
The system started providing global services on Dec 27. It is scheduled to be completed around 2020, according to plans from the China Satellite Navigation Office.
By the end of 2020, Beidou will have around 30 satellites in service — some currently in orbit will be decommissioned by then — and will have better capabilities and services, the office said.
Worldwide, Beidou-based devices have been sold to more than 90 countries and regions. The Chinese system has been adopted by the standardization systems of several international institutions, including the International Civil Aviation Organization and the International Maritime Organization.