First Sino-Kazakh film portrays last years of famed musician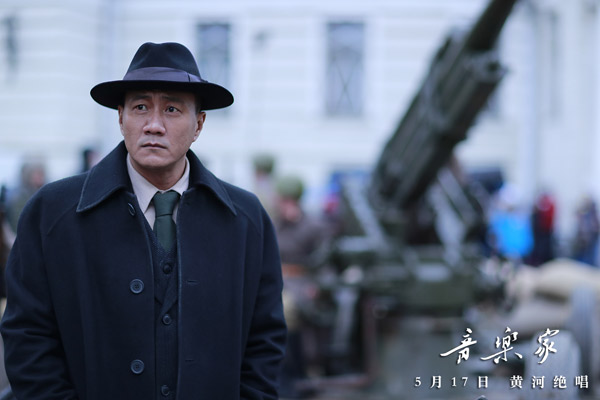 The first China-Kazakhstan production is a biographical feature, The Composer, chronicling the last five years of Xian Xinghai, a musician best known in China for the song Yellow River Cantata.
In 1940, Xian was sent to the former Soviet Union to make music for a revolutionary documentary, but his job was suspended when the Great Patriotic War, in which the Soviets fought against Nazi German invasion, broke out a year later. While he was trying to return to China from Almaty, Xian was stranded in the Kazakh city and stayed with a local family.
In the period depicted in the film, Xian was struggling with poverty, disease and separation from his wife and daughter in Yan'an, Shaanxi province, who he was unable to reunite with until his death in a Moscow hospital in 1945.