Xi gets to the heart of matter with call for community spirit: China Daily editorial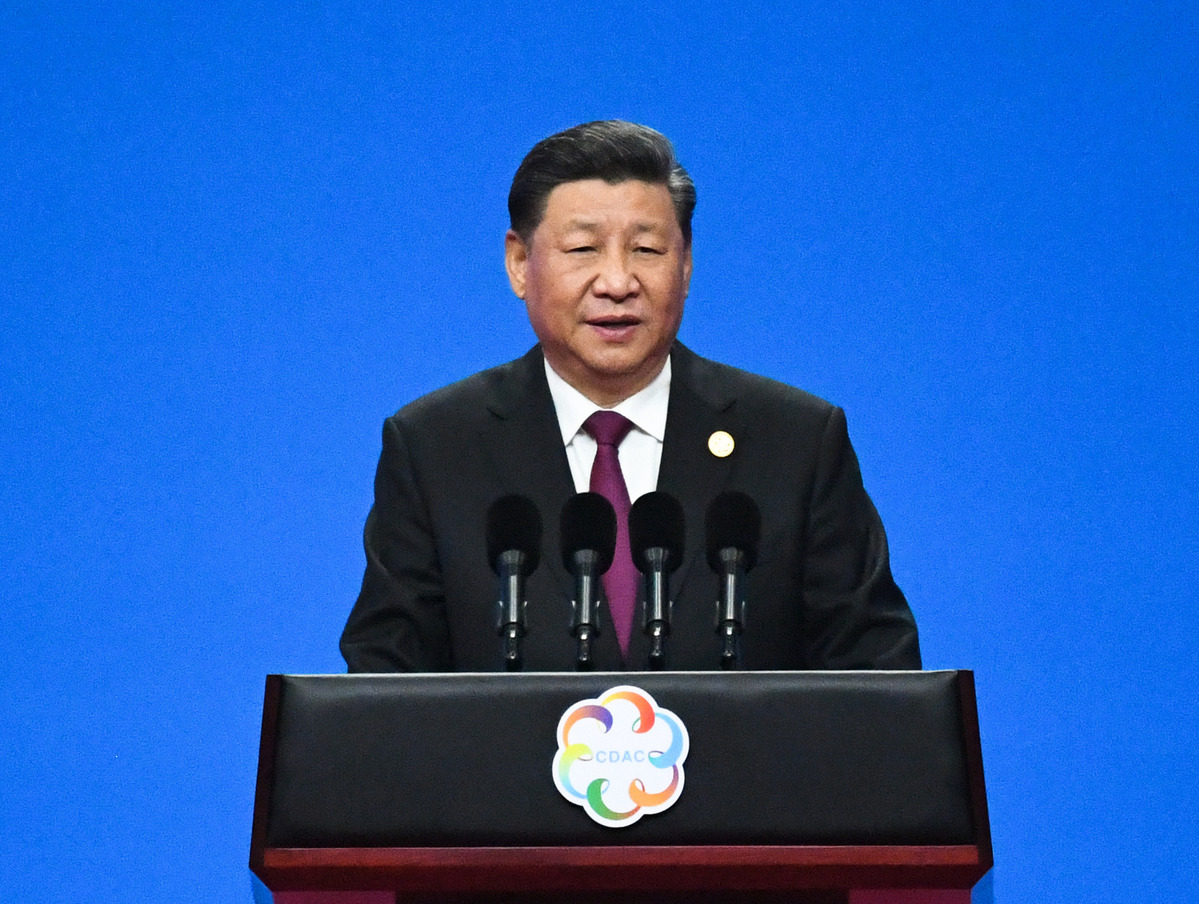 President Xi Jinping once again presented his vision that no country can be isolated, entire of itself; and that each is an integral part of the global community in his keynote speech at the opening of the Conference on Dialogue of Asian Civilizations in Beijing on Wednesday.
Like the recent Belt and Road Forum for International Cooperation, the ongoing conference may be appropriately construed as another building block for what in Xi's own words is the top-layer design for his ideal of global governance, a world in which people appreciate the beauty in all civilizations and there is no considering one superior to another.
That requires openness and dialogue, and in the Chinese leader's eyes, the Asia-themed gathering represents not just all 47 countries of Asia, but a "new platform" for inter-civilization dialogue worldwide.
Proceeding from the common dream of a peaceful, universally prosperous, open and accommodating Asia, Xi wants the conference to "tamp the cultural groundwork for jointly building an Asian community with a shared future, and a community with a shared future for humanity".
Along with the hardware connectivities being put in place via the Belt and Road Initiative, another signature Xi proposal, the cultural connections the conference is seeking to consolidate can surely help countries with distinctive characters and agendas get along.
Xi drove home his point by saying that thinking that one's own race and culture are superior, and insisting on transforming or even replacing other civilizations, "is foolish in its understanding and disastrous in practice".
And as well his principled appeals for mutual respect and appreciation, the globally-minded Xi also came up with specific action plans to foster Asian self-confidence. He declared China's willingness to help protect Asian cultural heritage; carry out mutual translation projects for Asian classics as well as film and TV exchanges and collaborations; facilitate cross-border exchanges and cooperation between civil institutions, media and think tanks; and enact an Asian tourism facilitation program.
The way ahead is unlikely to be smooth, especially as China's own development endeavors face unprecedented challenges. But as Xi told visiting Greek President Prokopis Pavlopoulos, the country will press "unswervingly" ahead on its chosen path, which is both a historical necessity and the people's choice.
And while the Chinese people's resolve and determination to safeguard national interests and dignity are "highly unanimous" and "solid like rocks", Chinese civilization is an "open system" and it is maintaining its long and fruitful tradition of engaging in exchanges and learning from other cultures.
Xi pithily stressed that the country is practicing what it preaches, when he said that, "Today's China is not only China's China. It is Asia's China and the world's China."
Most Viewed in 24 Hours
China Views