Beautiful China tourism fair held in Madrid
Share - WeChat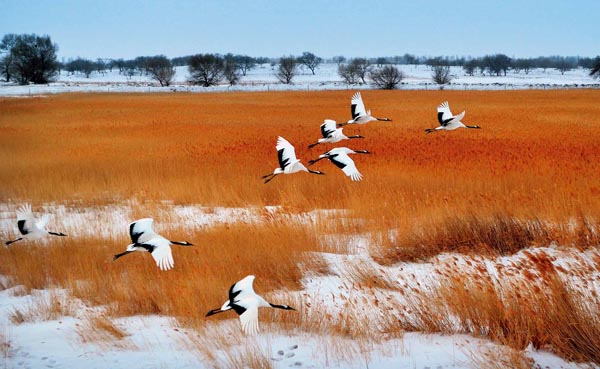 The Beautiful China Tourism Fair was held in Madrid on Tuesday at the historic Palacio de los Duques de Pastrana.
The event was jointly organized by the China National Tourist Office, the Chinese Cultural Center in Madrid and the Chinese Embassy in Spain and included an exhibition of photographs entitled 'Beautiful China'.
The event saw the presentation of 2019 China Tourism and Culture week, as well as a special presentation of the Chinese province of Heilongjiang, in the northeast of the country.
Special talks were given on travel-related information on China, tourism facilities, tourist visa and the future multiple entry visas with fingerprint identification and other technological advances.
Representatives from east China's Shanghai and Jingdezhen, China's porcelain capital, as well as Chongqing and Guizhou in the southwest also gave multimedia presentations on their respective attractions, places of special interest and special tourist routes for visitors.
A group of artists from Heilongjiang province performed traditional dances before the close of the fair.
According to the China Travel Guide, 141 million foreign tourists visited China in 2018, 1.2 percent up on the previous year, with revenue from foreign tourists increased by 3 percent.