Chinese animator and director dies at 83
Share - WeChat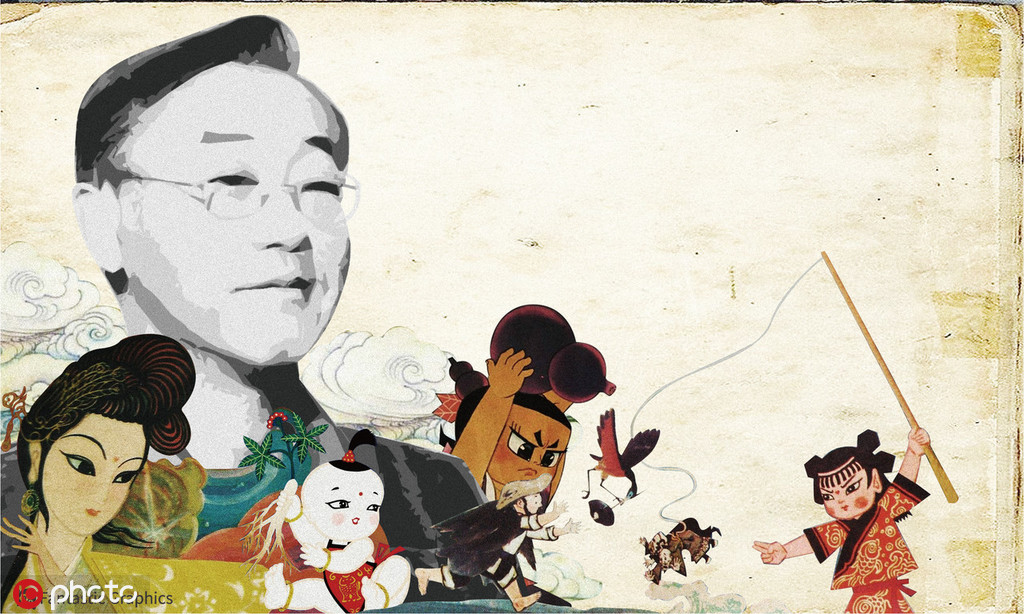 SHANGHAI-- Hu Jinqing, Berlin Silver Bear winner and top-grade director of the Shanghai Animation Film Studio, passed away at the age of 83 in Shanghai on Monday.
Born in 1936, Hu took up animation and started to work at the Shanghai Animation Film Studio in the 1950s. He participated in the production of about 40 animated films and created many popular images, including the pop icons the Calabash Brothers, or Hulu Brothers.
As the main characters of the namesake animation series directed by Hu Jinqing, the Calabash Brothers are seven calabash-born little boys with supernatural powers.
With an almost equal reputation as that of the Monkey King, they have been loved by generations of Chinese audiences. Some fans say that the Calabash Brothers are the "Avengers Alliance" of ancient China.
Hu Jinqing's works are not only regarded as classics by domestic audiences but are also acclaimed overseas. In 1984, the short animation film Yu Bang Xiang Zheng, which is adapted from an old Chinese fable telling the story of a fight between a snipe and a mussel, won him the Jury Prize Silver Bear at that year's Berlin International Film Festival.
Hu was also the co-inventor of Chinese paper-cutting animation and helped develop the first Chinese animated film of this genre, Pigsy Eats Watermelon, in 1958. Later, he came up with the paper-picking technique and applied it in making paper-cutting animations in the ink and wash painting style, thus greatly contributing to the enrichment of Chinese animation.
Peers in the animation and film industry mourn his death. Audiences also paid tribute to this great animation director online and wished him a peaceful rest.