Former Shaanxi vice governor sentenced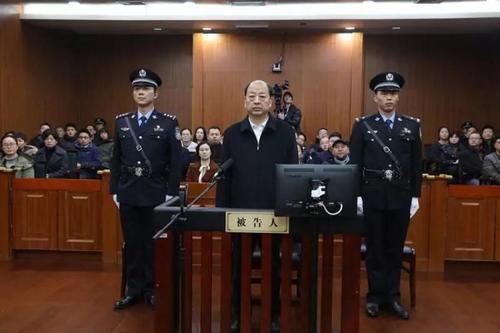 Feng Xinzhu, former vice governor of Northwest China's Shaanxi province, was sentenced to 15 years in prison and fined seven million yuan ($1 million) for taking bribes on Tuesday.
The Hangzhou Intermediate People's Court in Zhejiang province issued the verdict, saying the money involved in Feng's case will be turned over to the state treasury. Feng said in the court he would obey the verdict and not appeal.
The court gave Feng a lighter punishment in accordance with the law due to Feng truthfully confessing his crimes and returning the ill-gotten money and goods.
Feng was found to take advantage of his positions such as chairman of an electricity enterprise in Shaanxi, mayor of Tongchuan and vice governor of Shaanxi to offer help to people and departments in project investment, mining development, fund loans and personnel promotions from 1999 to 2017. In return, Feng received more than 70.47 million yuan.
Feng, 58, born in Shaanxi, began his career in 1981 and was appointed the province's vice governor in 2015.
Feng became subject to investigation in January 2018 by the Central Commission for Discipline Inspection and the National Supervisory Commission for severe disciplinary violations.
He was expelled from the party and removed from his public office two months later.