Chongqing develops hot pot-flavored toothpaste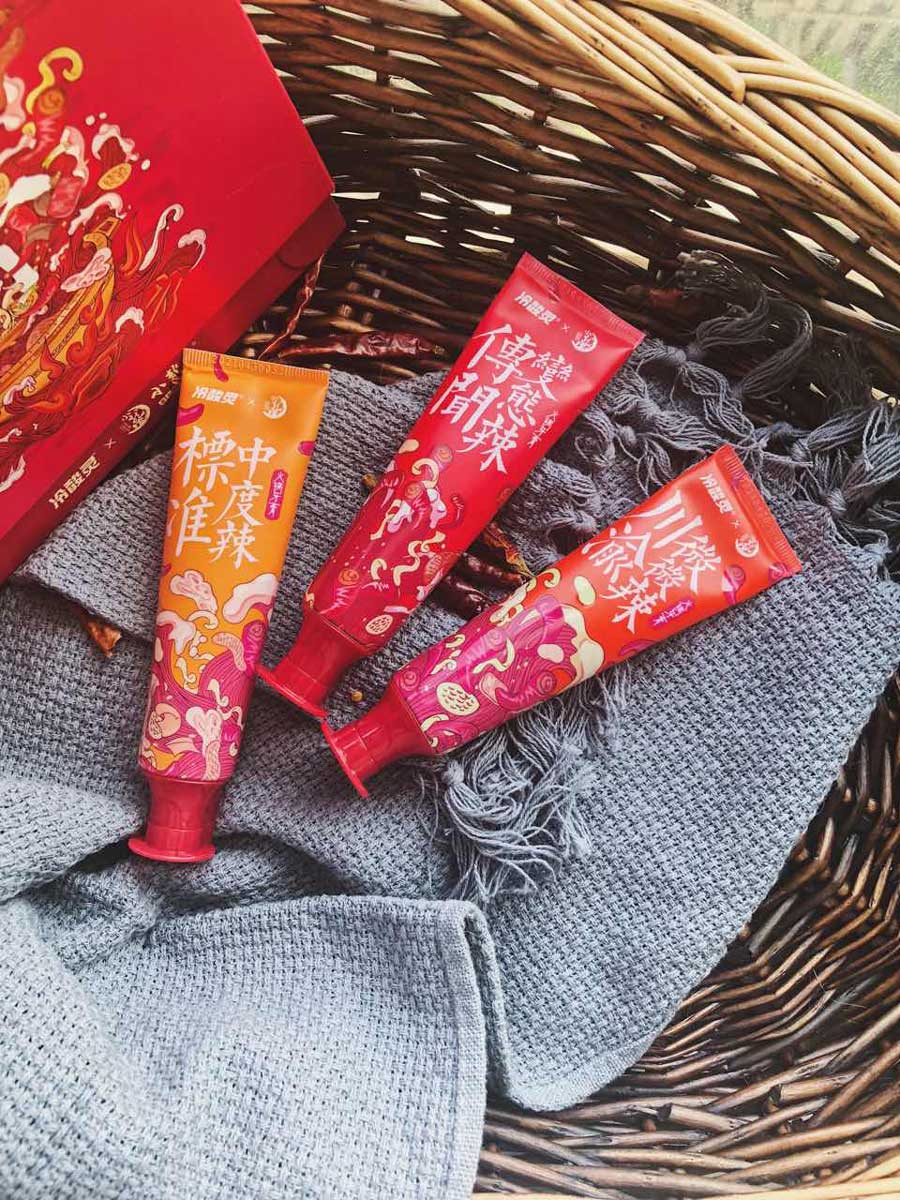 A special toothpaste flavored like spicy hot pot recently attracted sizable public interest, and the first batch of online orders sold out in minutes.
The new product was developed by a dental care company in Chongqing and a hot pot restaurant chain. It has three flavors according to the degree of heat, from mild to extremely hot.
Chongqing, a municipality in Southwest China, is known as the country's "hot pot city", boasting what are considered the best hotpot restaurants in the country, as well as the largest number of establishments. Chongqing hotpot has a strong flavor, with beef tallow, large quantities of chili and Sichuan pepper.
Established in 1956, Dencare (Chongqing) Oral Care Co Ltd is one of the biggest oral care manufacturers in China. The company said it wanted to attract more young customers with the new flavor and let more people experience the local specialty in a fun new way.
But the company also warned this toothpaste is not for everyone, and people with allergies to spiciness or a history of dental disease should avoid the product.