Campaign against crime continues in Guangdong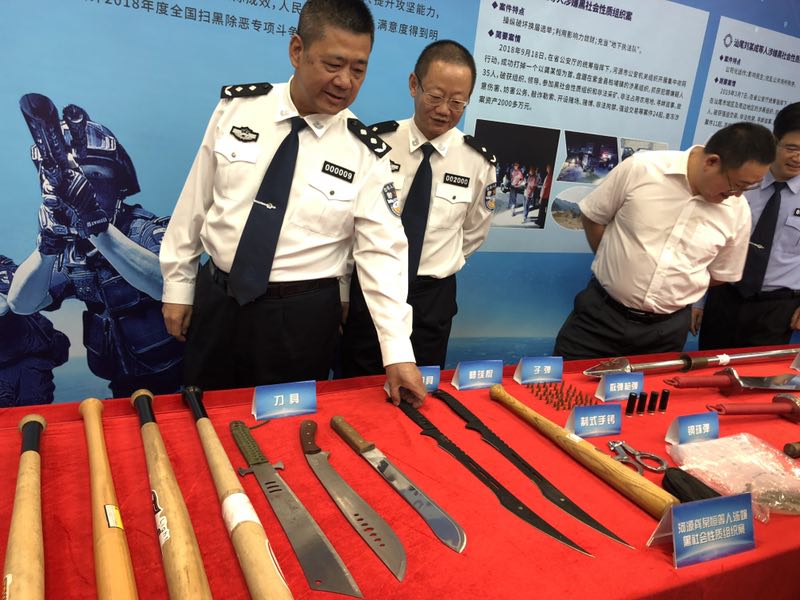 A senior police officer from the southern province of Guangdong promised to redouble efforts to fight crime in the prosperous region, window of China's reform and opening-up, in the months to come.
Lin Weixiong, deputy director of the Guangdong Provincial Public Security Department, said top priority will be given to gang-related and violent crimes as well as their protective umbrellas.
"Guangdong police have zero tolerance for crimes involving secret societies and violent gangs that threaten the lives and property of local residents," he reiterated.
More special campaigns will be launched in the following months to fight against such crimes, Lin said at a news conference in the provincial capital of Guangzhou on Tuesday.
To better fight crime, the department established a new research center on new types of crimes earlier this month.
The center will focus on studying and investigating new types of crimes, including telephone and online fraud, trick loans, campus loans and other offenses which have become a new threat to local residents.