Dong Qi: Engraving history on stamps
Share - WeChat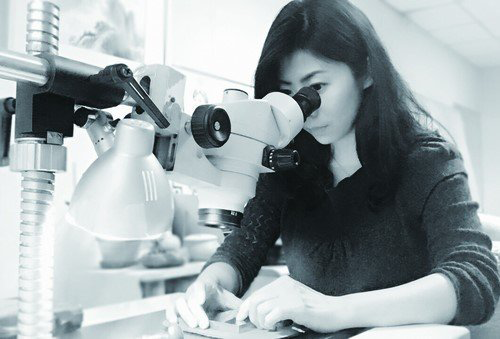 Stamp engravers are rare professionals. Currently, there are only 10 in China and Dong Qi is one of them. A number of her stamp works have been well-received by industry insiders and stamp collectors, and the stamps for the Year of the Pig released in 2019 are proving a milestone of her career.
"Stamps are praised as the 'national calling card,' and a window to show a nation's culture. Stamps accurately document the key events of a nation's historical process. I would like to tell the stories of stamps to everyone," says Dong.
2018 was an important year to Dong. Her stamp engraving for the Year of the Pig enjoyed great popularity among stamp collectors and her book about history of the stamp engraving in China — first monograph published in China — was included in the World Stamp Exhibition.
"Only continuous practice, research and hard work can make a stamp engraver grow up and achieve success," says Dong, who has made such effort in the past 10-plus years and has gained deep insight based on "no pain, no gain."