Kids' winter sports skills to get boost in plan for 2022 Games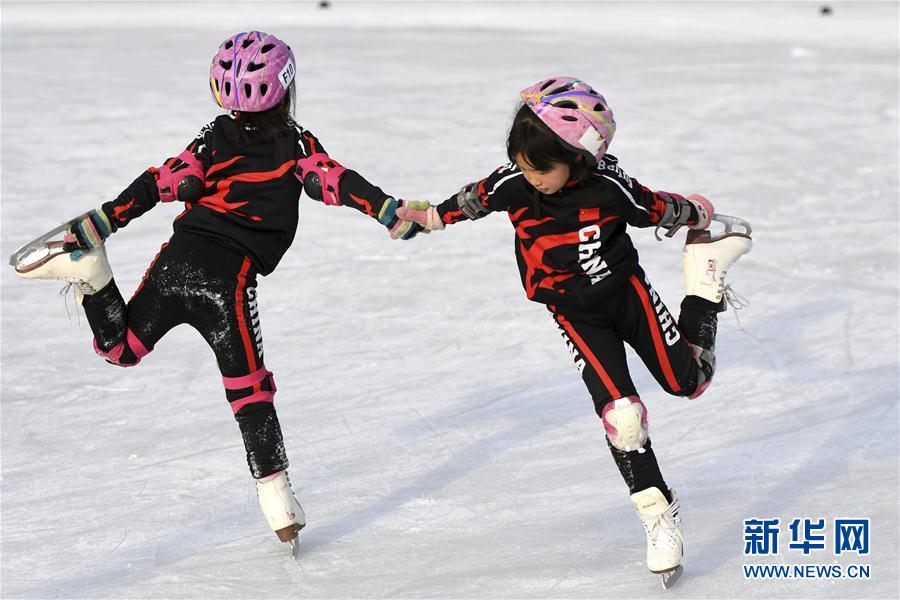 Beijing's Yanqing district plans to help more than 20,000 primary and secondary school students master skiing and skating skills over the next three years, a move designed to spur enthusiasm among the district's residents for the Beijing 2022 Winter Olympic Games and beyond.
Set to run from Feb 4 to 20 in 2022, the Winter Olympics will be held in Beijing and co-host city Zhangjiakou in adjacent Hebei province in less than 1,000 days.
Yanqing, 74 kilometers northwest of central Beijing, will host several events, including Alpine skiing, bobsled, skeleton and luge.
So far, up to 14,000 students in the district have taken skating and skiing lessons, said Zheng Shiyong, deputy director of Yanqing district's education commission.
"We will continue supporting and encouraging more people to participate in winter sports," he said, adding that around 17,000 students will experience winter activities by the end of this year.
Some professional winter sports activities have also been designed into the district's education plans, with more professional instruction to students, according to Zheng.
The district's education authorities also cooperated with its sports bureau to make winter ice and snow sports available to all residents in the area.
"We will have 110,000 people participating in winter ice and snow activities by 2022 in Yanqing," said Ma Zhiyong, deputy director of the sports bureau.
So far, more than 47,000 people have received skating and skiing training and the number will continue to rise, with expectations of 70,000 enrolled by the end of this year, he added.
He also said Yanqing has built more ski runs over the last two years, based on seasonal features and site conditions.
Some important events and testing activities are expected to be held in Yanqing - for example, the 14th National Winter Games Alpine skiing speed events in 2020.
Zheng, the deputy commissioner, said schools in Yanqing also created some outdoor ice rinks when winter weather conditions allowed, while in summer, manmade ice would be a good choice for campuses to open up skating practice.
Yanqing will put more effort into increasing the number of qualified winter sports instructors, improving school curriculum and hastening construction of winter sports venues to add more flavor to the upcoming Winter Olympics in China, he said.