Health campaign targets lung disease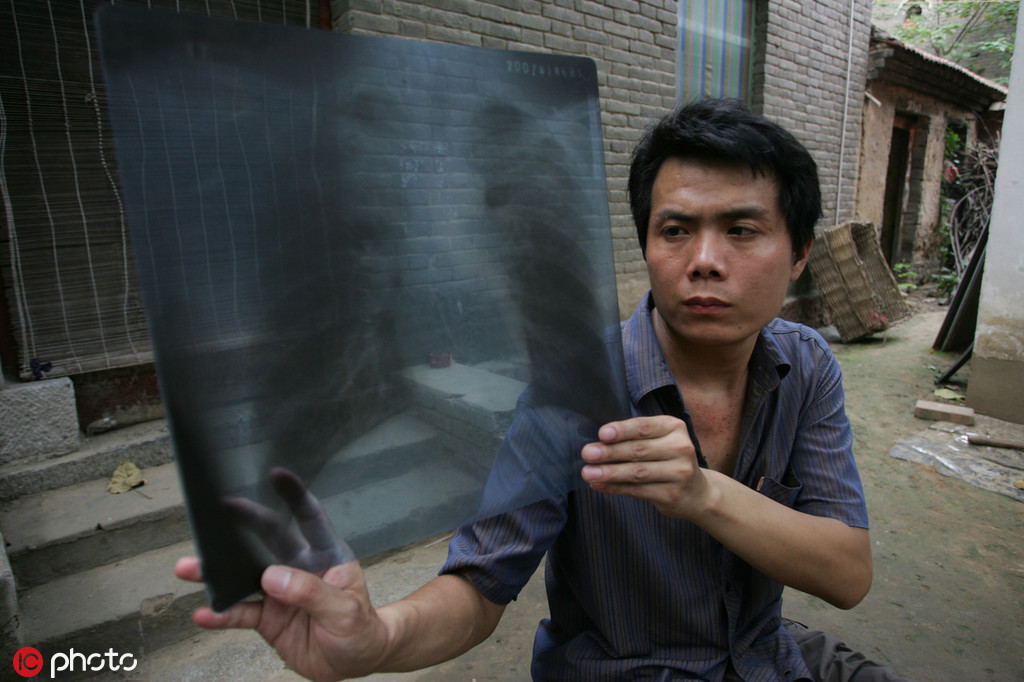 The National Health Commission will take steps to prevent new cases of a lung disease often associated with dusty occupations, a senior official said on Monday.
The campaign is "the most important and compelling work" the commission will conduct with several other ministries to curb the development of pneumoconiosis, the commission's vice-minister, Li Bin, said in a policy briefing.
Pneumoconiosis damages lungs and is caused by inhalation of different kinds of dust. It is the No 1 occupational disease in China, mostly in the mining industry.
Pneumoconiosis accounts for about 90 percent of reported occupational diseases, according to the commission. And patients are getting younger.
"China is at a stage of rapid industrialization and urbanization, and the issue of occupational diseases, which has been accumulating over the decades of extensive growth, is gradually starting to show," Li said.
A key task of the campaign is to complete a survey of the threat of dust poisoning, covering industries including mining, metallurgy and building materials by the end of 2020, and to hold companies accountable for preventing the hazard, a commission document said.
The campaign also aims to have employers who generate large amounts of dust suspend their businesses and overhaul working conditions, and will ask local authorities to shut down those that cannot improve.
The campaign aims for more rigorous inspections of high-dust employers and to punish those who violate laws and regulations. It will also urge employers to sign contracts with their employees and join occupational injury insurance.
A major problem related to pneumoconiosis is diagnosis and compensation, as its latency period can be decades. By the time patients seek medical help they might find their employers long closed, or they may realize they haven't signed a labor contract and therefore can't provide documents often needed for the diagnosis.
Also, a large number of migrant workers have not joined occupational injury insurance programs, increasing their financial challenges in treating the lifelong disease, according to the commission.
The commission is working with other ministries and departments to improve policies and provide better insurance to such patients, Li said.
In 2018, the commission asked health authorities in all provinces to cover pneumoconiosis patients in their efforts to relieve financial burdens and ease the task of applying for assistance by impoverished people in rural areas.