Recycling cars is a better use of resources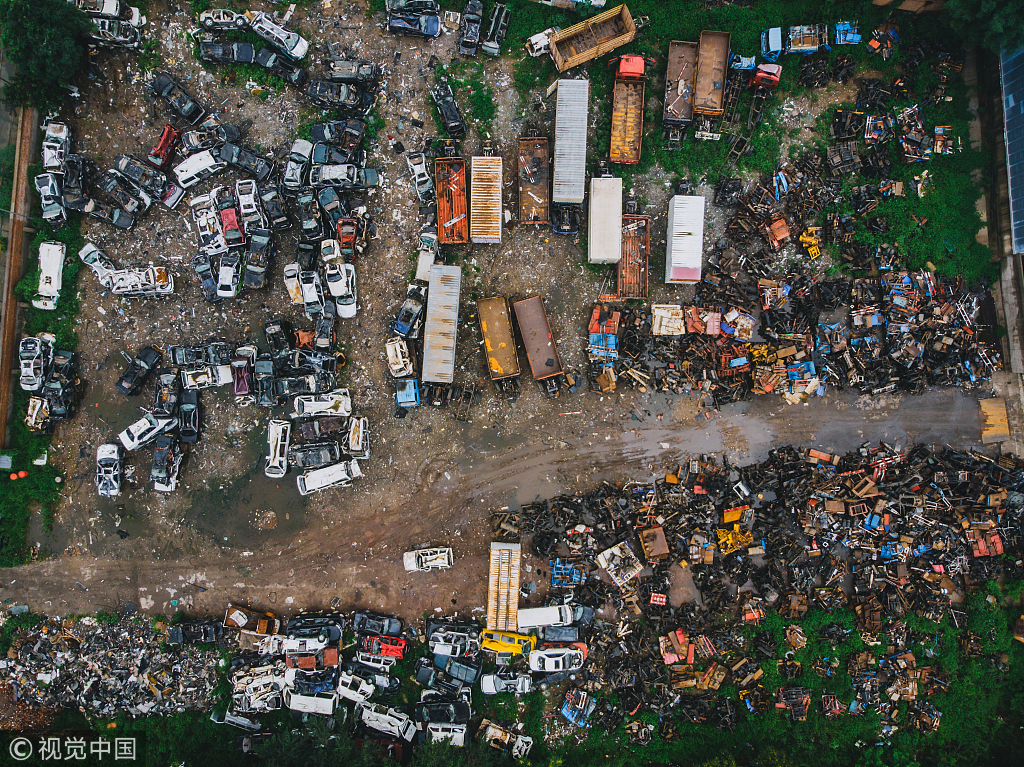 Editor's note: The State Council, China's Cabinet, unveiled a new regulation on the recycling of scrapped vehicle last week. The document will take effect from June 1, meanwhile the old regulation that was issued in June 2001 will be abolished. Legal Daily comments:
About 10 million cars are taken off the country's roads each year, mainly because their emissions cannot meet the national standards. But the market value of the scrapped cars means that they often appear on the roads again, even though the existing regulation stipulates they can only be melted down.
A survey by Xinhua News Agency indicates only 30 percent of the scrapped cars end up in legal disassembling plants, with most of the rest being renovated and resold through various channels, particularly in rural areas.
The car owners can only get about 200 yuan ($29) from the disassembling plants-with the payment based on the car's weight and the price of scrapped steel-while private scrapped car collectors will offer 10 times that amount, more if the cars are in good condition or they are more expensive models.
It is noteworthy that the new regulation allows the disassembling plants to sell the scrapped engines, steering wheel assemblies, transmissions, front and rear axles and frames to qualified remanufacturing enterprises, which means the car owners should receive more by legally scrapping their cars, and the usable parts of the scrapped cars will be recycled in a more regulated way.
The recycling of scrapped car parts, the last link in the chain of vehicle circulation, has long been ignored in China, which is the largest automobile manufacturer and market in the world. Hopefully, the new regulation can prompt more car owners to send their cars to the legal disassembling factories, and help make better use of these resources.
Most Viewed in 24 Hours
China Views