Small Chinese county becomes international player in violin production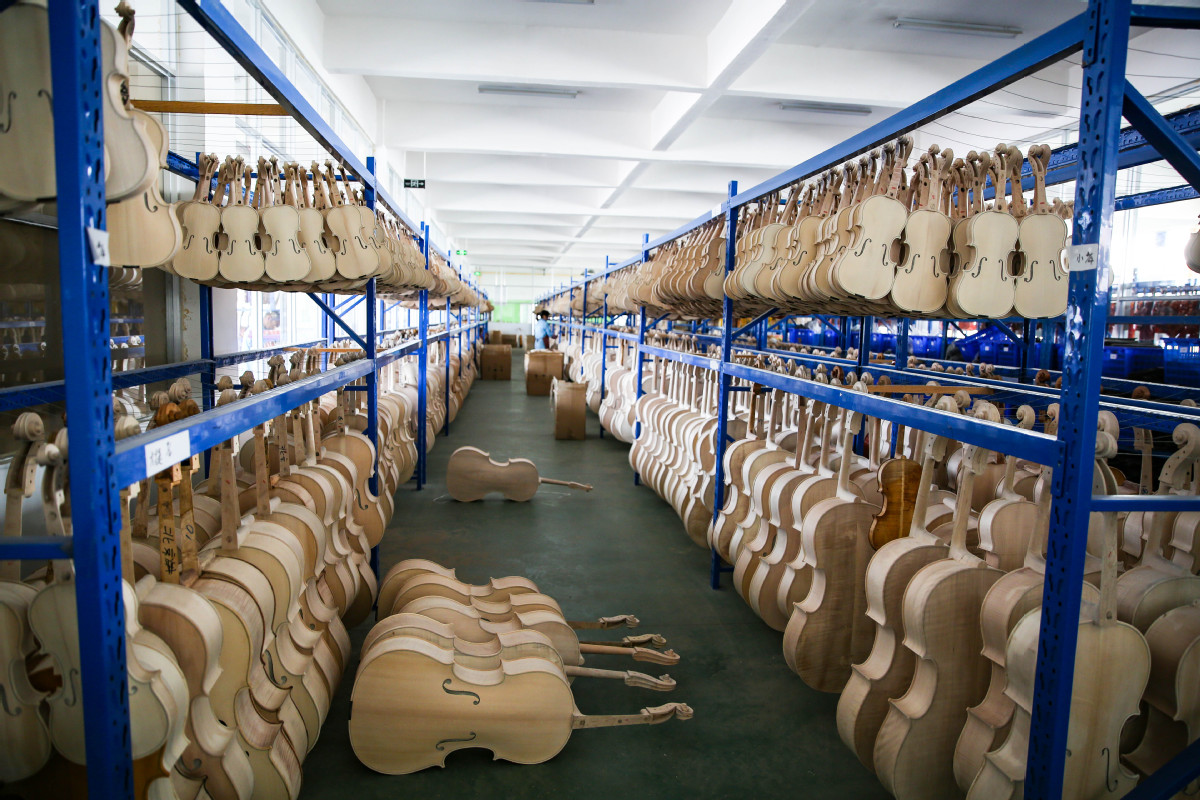 Queshan, a small county in Henan province, is gaining international recognition for violin production.
The county, home to over 40 production companies, manufactures over 400 products ranging from violins, violas and cellos to cases and other accessories.
The county is now a significant supplier to Chinese and Western customers, according to a report from local newspaper Henan Daily.
Production in the county accounts for 40 percent of the national market, with 90 percent sold in Western countries and annual exports exceeding $10 million, it said.
One of the largest and earliest companies in Queshan is the one Li Jianming and his wife founded in 1987.
Over 50,000 violins have been produced in their plant staffed by over 60 masters, bringing an annual revenue of 20 million yuan, with many sold to Western countries like the US, Germany, Australia and Spain.
They use high-quality materials in production, making fine products welcome in western markets, Li said, adding that they also produce high-quality basses for Western customers.
To promote the booming industry, county government has established a special industrial zone.