Exhibition unveils part of thangka scroll set to be completed in five years
Share - WeChat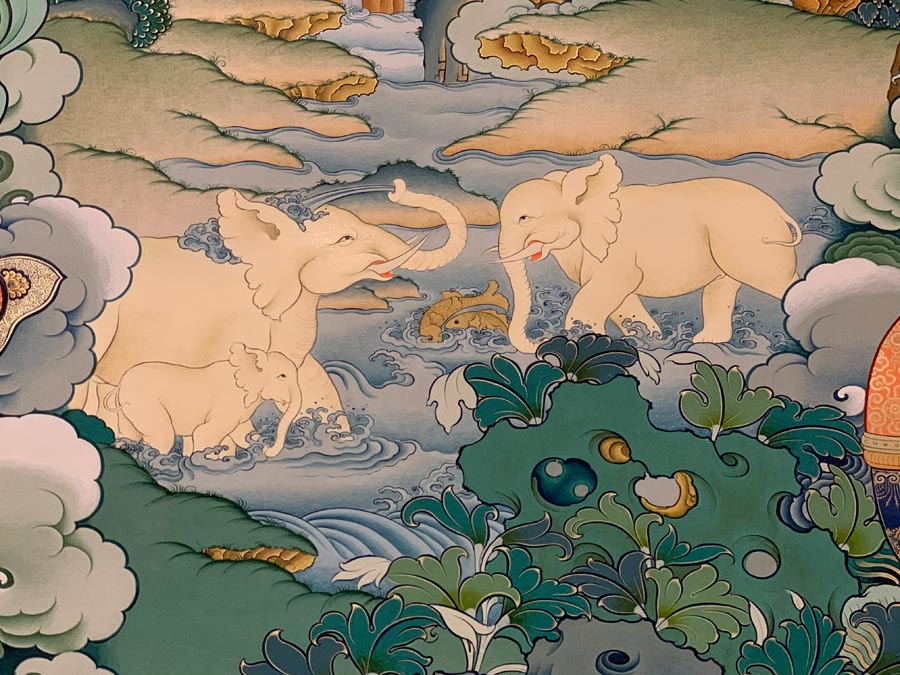 Since he started learning thangka painting at age 12, Nyangbon, now in his late 40s, and a generation of other artists have dedicated years to the revival of the ancient Buddhist art form.
Seeing the interest of young people in preserving thangka, Nyangbon, a master painter from Northwest China's Qinghai province, says it's time to take the revitalization a step further.
Five years ago, Nyangbon launched an ambitious project to paint a 1,000-meter-long scroll that shows the development of Tibetan Buddhism and a wide spectrum of Tibetan culture.
Nyangbon, being the scroll's chief designer and lead painter, is working with dozens of senior thangka painters, and so far the team has completed some 500 meters of area.
Nyangbon displayed some 30 meters of completed parts at Buddhist Sublimity, an exhibition at the National Art Museum of China that ended on May 5. It also showed dozens of his other thangka paintings and preparatory drawings, some of which were made more than 20 years ago and loaned from private collectors for the exhibition.
Nyangbon says the ongoing project on the 1,000-meter-long scroll is to produce "an encyclopedia of Tibetan culture".