Rising 'Red Scare' in Washington raises concern over Sino-US ties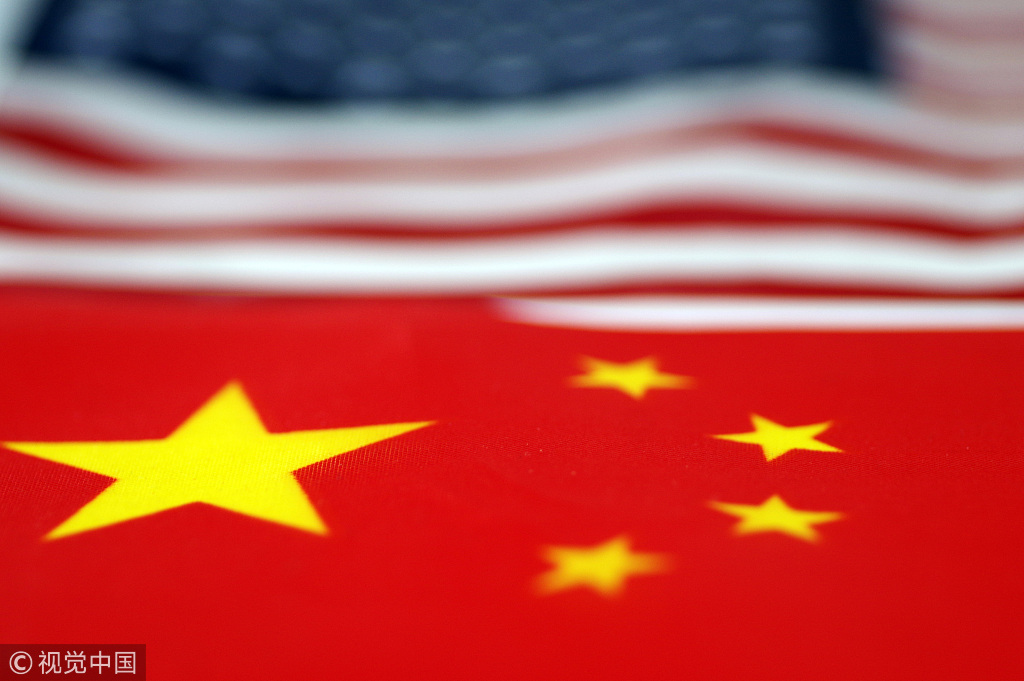 The outcry over a senior US State Department official's racist comment against China last week is the latest proof of the growing "Red Scare" in Washington.
Kiron Skinner, the department's policy planning director, told a security forum in Washington on April 29 that the competition with China is "a fight with a really different civilization and a different ideology and the US hasn't had that before". She added that "it's the first time that we will have a great power competitor that is not Caucasian".
The comment was so shocking that even the usual critical China watchers in Washington did not come out to defend her. Instead, many pointed out that her remarks were way out of line.
Skinner's comment was laughable because it showed her lack of understanding of long and rich Asian civilizations such as the Chinese civilization and Indian civilization. She wouldn't have made such a colossal mistake had she taken advantage of the rich resources in the Department of East Asian Languages and Civilizations while studying and teaching at Harvard University.
Her comment suggests that Caucasians and Western civilization are superior to Chinese and other races and civilizations. If this is not racism, what is? And being an African-American does not exonerate her for making such racist comment.
Most Americans pride themselves as being part of a multi-cultural and multi-racial society. But Skinner's remarks unfortunately show she lacks that appreciation and sensitivity. That is probably why she was quickly reminded by Anne-Marie Slaughter, CEO of New America Foundation who hosted the talk, that the minorities would become the majority population in the US by 2050. Slaughter served as a policy planning chief at the US State Department under the Barack Obama administration.
Skinner's words are indicative of the growing "Red Scare" in Washington. They range from spreading canards against Chinese foreign direct investment in the US and the Confucius Institute to blocking visas to Chinese scholars, intimidating countries which intend to include Chinese telecom giant Huawei in their 5G networks and running propaganda videos defaming the China-proposed Belt and Road Initiative. Washington now seems to be against anything and everything that is Chinese.
The "Red Scare" is so bad that top US scholars on China are sounding the alarm. Susan Shirk, a top China scholar and former deputy assistant secretary for East Asian and Pacific affairs, warned a month ago that overreaction to the perceived China threat in the US "could turn into a McCarthyite Red Scare", referring to the "Second Red Scare" in the US in the 1940s and 1950s led by Republican senator from Wisconsin Joseph McCarthy who accused many of subversion and/or treason without proper regard for evidence.
Dennis Wilder, an assistant professor of practice at Georgetown University who once held a senior position at the National Security Council and CIA on China and Asia, too, expressed deep concern at the level of "Red Scare" in Washington.
In a talk at the Brookings Institution on April 22, Wilder sighed that his students studying in China on US scholarships are now in a dilemma. They can't get clearances when they want to join the US government after returning from China. Wilder has talked with top level FBI and CIA officials about this, and said he will keep talking about it.
Since there is too much at stake, from the consequential China-US relations to global peace and development, we cannot afford to remain silent in the face of such growing "Red Scare" in Washington.
Like Shirk and Wilder, more people should talk about stopping the "Red Scare" from spreading further.
The author is chief of China Daily EU Bureau based in Brussels.
Most Viewed in 24 Hours
China Views