Embassy honors Chinese killed in NATO bombing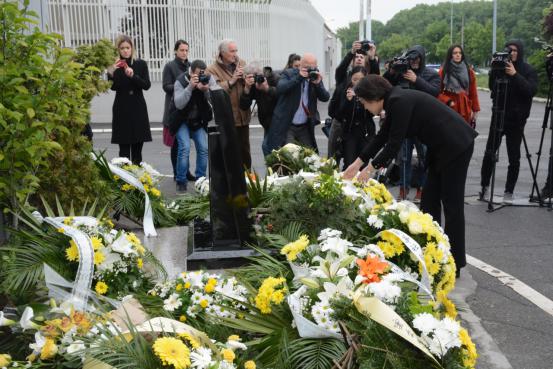 The Chinese embassy in Serbia held a ceremony on Tuesday to commemorate three reporters killed in a bombing conducted by the NATO forces 20 years ago.
About 100 people, including Ambassador Chen Bo and Serbian officials, attended the ceremony, the embassy said in a statement. Also joining the mourning were Chinese reporters, Chinese people living in Serbia and representatives of Chinese companies.
All those attending the ceremony stood in silent tribute and laid wreaths before a monument.
On the late night of May 7, 1999, NATO bombed the Chinese embassy in Belgrade with missiles during its campaign against the former Yugoslavia, killing three and injuring dozens. The three reporters killed were Shao Yunhuan from Xinhua News Agency and Xu Xinghu and Zhu Ying from Guangming Daily newspaper.
The bombing invoked the strongest protest from the Chinese government and a wave of protests in many Chinese cities.
The embassy's online news releases show that it has held the memorial almost every year since 2007.