'Gaokao immigration' taken seriously in Guangdong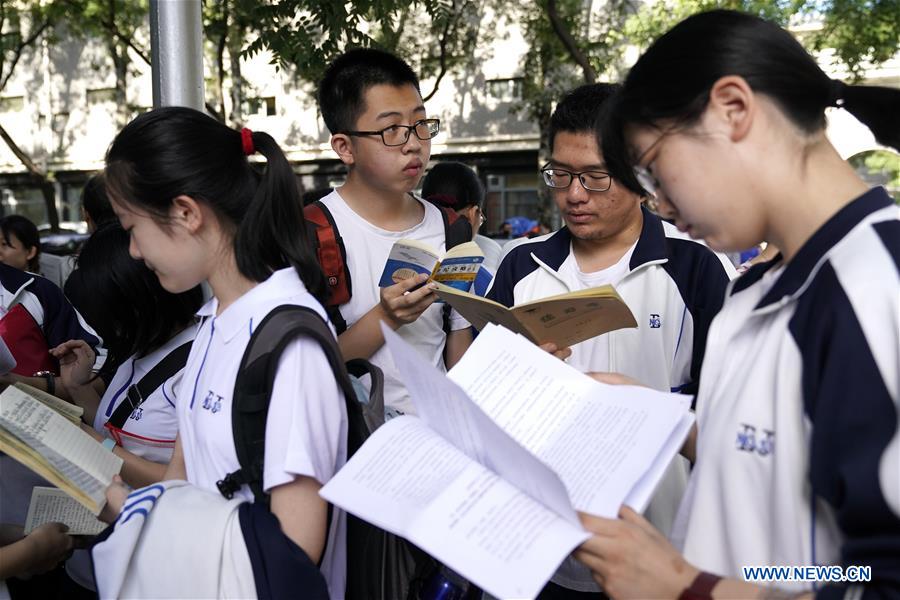 A senior education official from Guangdong province has promised the province will ban "gaokao immigrants" to ensure a fair and just educational environment for students.

"Gaokao immigrants" refers to those whose hukou (household registration) or student status are not in Guangdong but they attend the gaokao, the national college entrance examination, in the province.

Jing Lihu, director of the Guangdong Provincial Education Department, asked all students from outside the province to return to their areas of residence, where their hukou or student status are registered, to sit for the exam.

If they do not comply, their Gaokao scores will be cancelled.

"Relevant educational bureaus, schools and related personnel will be held accountable and punished if they are found to be involved," Jing said.

He said his department has established a special task force to launch a full investigation before Friday.

Jing made his remarks at a work conference in the provincial capital of Guangzhou on Tuesday, after a school in the Shenzhen special economic zone was reported to solicit gaokao immigrants to help raise its overall scores.

Shenzhen Fuyuan School surprised many parents and students when it was reported the third-grade students from the privately run school achieved very good results in a mock gaokao taken earlier this year.

Six students from the school were listed in the top 10 for all of Shenzhen in mock examinations held last month.

Many parents complained the students who achieved good scores were found to come from a senior high school in North China's Hebei province.

"It is unfair for local students if students from outside participate in Guangdong," one Shenzhen parent said.

"The students who achieve high scores in the gaokao and are enrolled at prestigious universities will occupy berths for Chinese universities and colleges for local students," the parent added.

Prestigious Chinese universities and colleges, including Peking and Tsinghua, set limited quotas each year to enroll students from different provinces, municipalities and regions.

Guangdong annually has fewer berths for those two schools, the top institutions of higher learning in the country.

China's annual gaokao takes place between June 7 and 9.