Rapeseed flowers attract thousands of tourists in Northwest China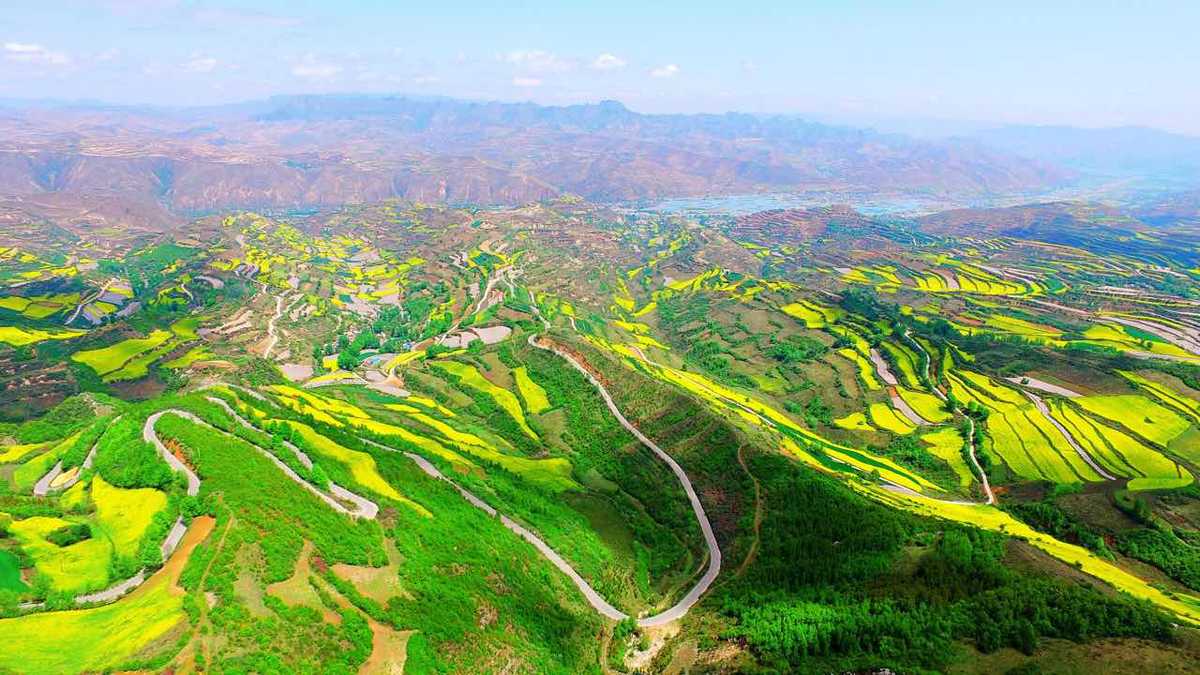 Flooded in a sea of golden rapeseed flowers, Guiqing Mountain Park, in Dingxi City, Gansu province in Northwest China, attracts thousands of tourists in early May every year.
The park is located in the south of Zhangxian county, covering an area of 2,000 square kilometers, and is a national-level forest park and 4A tourist area of national level.
Its special geographical location gives the county beautiful natural scenery. The mountains, clouds, waterfalls and golden rapeseed flowers combine to give the effect of a watercolor painting.