China's migrant worker population growth slows down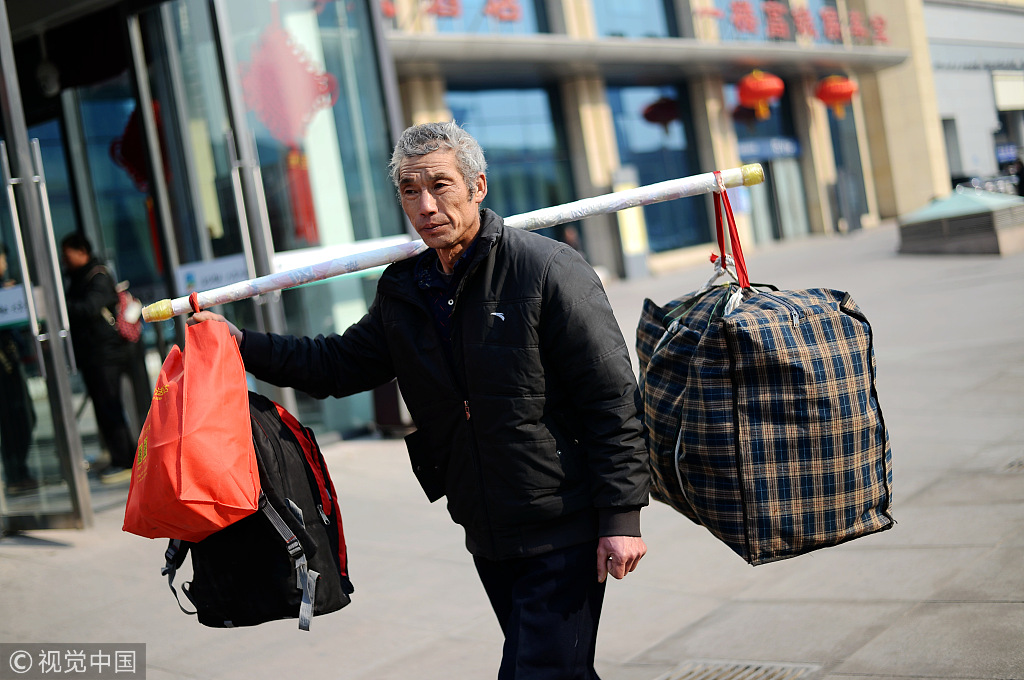 BEIJING -- The growth of China's migrant worker population slowed last year, official data showed.
The number of migrant workers increased 0.6 percent year-on-year to 288.36 million in 2018, said a recent report from the National Bureau of Statistics. The growth rate dropped 1.1 percentage points from one year earlier.
East and Northeast China saw fewer migrant workers last year, while the central and western regions maintained growth, the report said.
Migrant workers born after 1980 accounted for 51.5 percent of the total population, up 1 percentage point from the previous year, while those aged above 50 expanded 1.1 percentage points to make up a 22.4-percent share.
The average monthly income of migrant workers reached 3,721 yuan (about $552.8 last year with a growth rate of 6.8 percent, 0.4 percentage points higher than that of 2017, according to the report.
Moreover, the report showed improvement of migrant workers' housing conditions and education for their children.